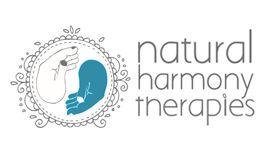 Modern life can be extremely hectic, with multiple demands and responsibilities pressed upon us daily, causing us to feel stressed, unwell or imbalanced. Natural Harmony therapies holistic approach and highly effective, personalised treatments will return the balance and well-being to your life.
Break free from chronic pain and the physical and emotional manifestations of anxiety and stress. Regain a sense of internal calmness and well-being, or simply take time out to relax.
Contact Details
Natural Harmony Therapies
Unit 7, Deans Business Units, St Andrews Way
Livingston, West Lothian
EH54 8QH
Get Directions
Show map
---
Services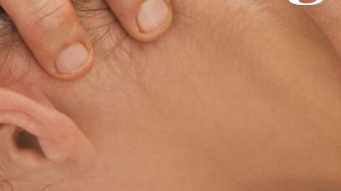 Holistic massage is a therapeutic massage treatment tailored to your specific needs, whether that's relaxation using calming Swedish strokes, or Deep Tissue techniques to target specific pain and conditions.
The treatment you receive will be unique, following no fixed routine, and taking into account much more than just superficial aches and pains – your emotional and energetic needs are factored in to your personal treatment plan.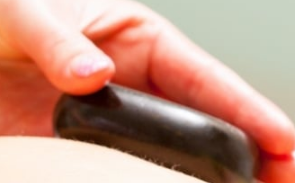 Hot stone therapy dates back thousands of years and across many cultures around the globe. It is a deep massage treatment using penetrating heat from smooth basalt stones which are placed at key points on the body, and are also used to massage with.
Full body – 90 mins – £50.
Back neck and shoulders – 45 mins – £30.
How Does Work?
Using the hot stone in a full body massage provides a very healing experience. It melts away tension, eases muscle stiffness and increases circulation and metabolism. The direct heat of the stones relaxes muscles, allowing the therapist access to the deeper muscle layers more effectively. The hot stones also expand blood vessels, which encourages blood flow throughout the body.

An extremely powerful holistic, non-invasive therapy, Reiki has a profoundly calming effect, lending itself to deep relaxation. You may experience the benefits of a single session for several days or more. The frequency of treatment depends on individual needs which we can assess and discuss.
30 mins – £18.
60 mins – £30.
What is Reiki?
'Reiki (Ray-Key) is Japanese for 'universal life energy', and is also used to describe a system of natural healing. This tradition was founded by Dr Mikao Usui in the early 20th century.
We live in a world of energy that nourishes and maintains all living things - the unseen 'life force energy' flows through us and is what causes us to be alive. When this energy flows uninterrupted, there is balance and harmony within and around us, and we experience a sense of well being. If our 'life force energy' is low, we are more likely to get sick or feel stress.
Reiki supports the body's natural ability to balance and heal itself. It helps cleanse the body of toxins and frees blocked energy, promoting a state of relaxation and vitalising the body and mind. It can be used along side other conventional or complementary treatment, and often helps to promote emotional support during recovery. It is a tradition that is open to any belief system.
The practice is taught by Reiki Masters who have trained in the tradition passed on in person from master to student.
Reviews and Ratings
I have been suffering from Sciatica for a year now. It has been a long year and have been in agony for most of it. 2 sessions of KCR and I feel so much better. This is amazing and with Nikki as my therapist I know I'm going to beat this. You really have to try this!!
48 hours and no still no sciatica pain. I have had sciatica for five years but really severe since last July at times unable to stand. Nine months of NHS physio and private BUPA physio and acupuncture that didn't help and after one session with Nikki she has done in one hour what they couldn't. Thank you Nikki.