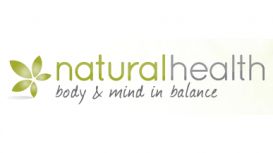 To bring you the best in complementary and alternative healthcare, helping you to restore and rebalance body and mind. With the strength of diverse therapists under one roof, we provide help with a wide range of issues, from treatment for pain to anxiety, from digestive problems to low self-esteem.
All our practitioners are fully qualified, insured and members of appropriate professional bodies. Health is not merely an absence of disease, but a complete state of physical, mental and social well-being.
---
Services

NLP (Neuro Linguistic Programming):
Ever wondered how to change your life? Bad habits, negative thinking, feeling overwhelmed, stressed and out of sorts, lacking direction or failing to achieve all manner of goals..?
If any of these are holding you back, then NLP may be for you. It's an approach that opens the door to changing how you think and feel about your life. By helping you to break connections between thoughts, memories and uncomfortable feelings, it empowers you to leave the past behind and frees you to choose new ways of living.
Wide ranging techniques and exercises, usually explored by talking with your therapist, enable you to discover what's holding you back and how to let it go.
Craniosacral Therapy:
Craniosacral Therapy is a practice of feeling subtle movement and stillness within the fluids and tissues of your body. By following this motion, Craniosacral Therapists seek to help you to release restrictions in your body-mind and to develop potential for healing, so as to maintain good health and well-being.
Craniosacral Therapy has developed over the past few decades from a specialist branch of Osteopathy (Osteopathy in the Cranial Field) and is now widely used within the UK and around the world.
Massage:
Massage is an extremely well known form of complementary therapy. In essence, it is the manipulation of your soft tissues; skin, muscles, tendons and ligaments in order to reduce tightness, release restrictions and improve flexibility, range of motion and circulation.
There are many different forms of massage. Those practiced at Natural Health include Swedish & Holistic, both of which will require removal of clothes and may involve the use of oils. A typical session will last from 60-90mins and cost between £40-60.
Nutritional Therapy:
Nutritional therapy combines science (biochemistry and nutrition) with naturopathy (natural, drug-free medicine) in order to return the patient to a state of good health. Nutritional therapy is holistic because it is designed to treat the body as a whole – dealing with the causes of problems, not just the symptoms.
Reflexology:
Reflexology requires the application of pressure to various points on your feet that are said to correspond to your different organs and tissues. Reflexologists consider your feet as maps of your whole body, that can be used to stimulate healing processes by being gently massaged.
Reviews and Ratings
We do not have any reviews about Natural Health available right now.