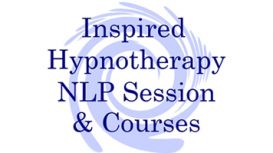 If the answer is yes to any one of these questions then I can help you lose weight forever. First your session with me will focus on raising your self esteem and helping you become a more confident person if needed. I will then focus on what is realistic for you, thus promoting life style changes that you are comfortable with that will stay with you for life. Having a session with me will literally add years to your life, as you will quickly see a change for the positive within you as the weight drops off over the following weeks.
Just imagine right now getting up every morning and noticing how good it feels feeling healthier each day as your health improves with your new slimmer figure. This is achievable with the power of hypnosis. The simple truth is that most diets don't work. Medical research shows that 90% of dieters who lose weight on calorie controlled or low fat diets regain every ounce. That is because they soon return to old negative eating habits and the pounds pile back on.
---
Reviews and Ratings
Hi David, Just wanted to let you know that I have started reading through the course material and I think it is truly wonderful. 52 pages through I have realized how many negative programs my brain is carrying and have started working on their elimination.. Great material! Thank you.
I think the overall course is extremely comprehensive and easily understood, covering all the necessary topics to begin hypnotherapy practice. I am very satisfied with the content and will certainly be prepared to undertake further instruction from David as required by myself.