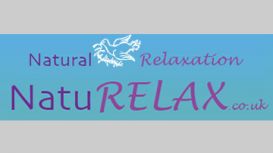 This 8-week course is based on yoga, breathing, meditation and deep relaxation and teaches your qualities to become mindful. One of the most important qualities is 'letting go' as can be shown as follows: in India monkeys are caught by placing a banana in a coconutshell.
When the monkey grips the banana it is caught. Just by letting go of the banana it would be free again. Likewise you can free yourself by letting of your emotional and material attachments. Stretching allows the body to release tension, enabling free flow of energy throughout the body.
When in stress, pain, etc. we seldom just experience the original stressor. In time we have added to this our aversions, anxiety, fear, etc. which increased our distress. By just focussing on the stressor we can let go of the accumulated discomforts. In time we might be able to transform the original stressor into a stepping stone rather than a stumbling block.
---
Services

The course is based on the Mindfulness-Based Stress Reduction (MBSR) programme developed by Jon Kabat-Zinn and combines the best of Eastern and Western wisdom. The East teaches us to be in the moment. We can cope with the adversities of the moment or even of one day. When we add to these adversities yesterday's worries and tomorrow's fears we break down. The West teaches us to systematically study the nature of our behaviour.
Mindfulness means being in the moment; being with what is. It enables us to face our daily experiences and adversities with awareness. When you can see your distresses clearly for what they are, you can learn to accept them. In time it could turn out that you had mistakenly taken the rope for a snake, or you can turn this stumbling bloc into a stepping stone. Either way your life will be enriched and more fulfilling.
Jon Kabat-Zinn uses meditation or mindfulness to help thousands of people cope with stress, anxiety, pain and illness. Since the training began 25 years ago thousands of people have taken the course and have shown longterm improvements in their health.
Research has shown that it has a beneficial effect on physical complaints (high blood pressure, chronic pain) as well as psychological states (depression, anxiety, general stress levels) . It has also been shown to improve the immune system.
You are adviced to read Eckhart Tolle's book 'The Power of Now'. By being in the moment we use our energies wisely.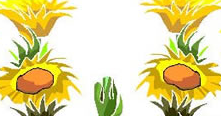 Homeopathy is a system of healing that works in harmony with nature; it strengthens the body's own attempts to heal itself. It is based on the law 'like cures like'. This is explained as follows: when an onion is given to a healthy person, s/he soon experiences symptoms eg. watery discharges from eyes, nose, burning eyes, sneezing. When this substance – highly diluted and potentized – is given to a person who displays these symptoms eg. a cold; it will cure these symptoms. Homeopathic remedies have no side-effects, do not cause dependency and can be safely and effectively used along conventional medicine.
Health is not just the absence of ill-health. Being healthy means actively and creatively participating in our community and reaching our full potential. When ill-at-ease or diseased we loose these active and creative qualities and instead choose to be 'under the doctor'. We give the responsibility of our health to another person and so disempower ourselves. We need to take responsibility for our own health and actively participate in our own recovery and so re-empower ourselves. In homeopathy homeopath and patient together review the patient's past and present life situation; the patient takes the remdy, monitores him/herself and discuss any changes with the homeopath.
Reviews and Ratings
We do not have any reviews about NatuRELAX available right now.