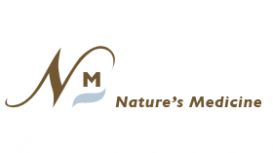 The message from a recent prospective cohort study of 59,000 postmenopausal women in France found that women who undertook moderate levels of exercise - the equivalent of at least 4 hours a week of walking - had a 10% reduction in the risk of invasive breast cancer, when compared to less active women.
Osteopathic treatment does not target symptoms but treats the parts of the body that have caused the symptoms. We have a holistic approach and believe that your whole body will work well if it's in good structural balance.
---
Reviews and Ratings
My wife recommended Nature's Medicine to me a few years ago and I've since benefited from numerous treatments for the odd sports injury, back issue and some pre - race and post - race massages. I always leave feeling relaxed and ready to tackle anything. I'd highly recommend a treatment at Nature's Medicine. Their skills are second to none!