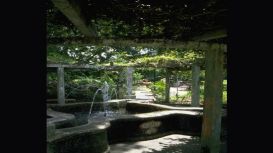 Acupuncture is an ancient practice, involving the insertion of very fine, sterile needles into precise locations at a very shallow depth. Acupuncture needles are inserted into acupuncture points, points are located all over the entire person: on the face, legs, arms, neck, torso, feet, hands, - literally everywhere.
Acupuncture training in the U.K. is a minimum of three years, and is nowadays recognised as a degree. Study involves anatomy, physiology, acupuncture point location, Chinese Medicine theory, Western medical diagnosis, and exams must be passed in all these subjects.
Five Element Acupuncture is based on the perception of there being five different element types of people, diagnosis is made using colours seen on the face, the odour emanating from each person, their voice, their symptoms and their psychology.
---
Reviews and Ratings
I don't like needles so was initially very concerned about the prospect of acupuncture! It was through seeing the improvement in health of Susan's other patients that I went along for a consultation. Susan is so warm, natural and easy to talk to. The treatment was completely painless and is something I look forward to greatly. It is an experience of total relaxation and I feel so much better already after only a few weeks. Susan identified the cause of my symptoms straight away and it was a relief to find that I wasn't imagining my ill health after all!
I first went to Susan through having constant ill health particularly during Winter time and having to resort to using antibiotics. Western medicine provided no solutions. Acupuncture has been wonderful - all the sessions and the benefits feel holistic in nature. Susan is a very good listener, skillful, kind and so caring - it is like having your own therapist. My health is now so good and I have sent my daughter along for treatment for something entirely different, but we are both expecting total success with this brilliant practitioner.