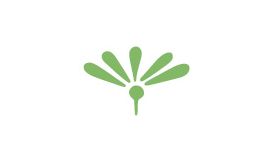 The Centre was opened in 1985, one of the first complementary and alternative health centres in South East London. The ambition of the founding members was to offer natural health care at reasonable rates to the local community. The founders were keen to promote the benefits of therapies such as acupuncture, osteopathy, homeopathy, counselling and massage, that were not readily available through the NHS.
More than 30 years later we still have the same aims and have constantly broadened the range of therapies available, to include chiropractic, shiatsu massage, psychotherapy, nutritional therapy, hypnotherapy and many more.
This site gives a brief introduction to the range of therapies we provide. All therapies at the Centre aim to treat the whole person, mind body and spirit. Your practitioner may ask about your lifestyle, diet and emotions, as well as your symptoms, in order to build up a complete picture of you. Our approach aims to leave you in control of your own health. Combined with possible changes in lifestyle and habits, we will support you in all aspects throughout your healing process and beyond.
The Centre is open from 9am to 9pm Monday to Friday. 9am to 2pm Saturday, later by arrangement. Reception is open 9.30 to 2pm and 4pm to 7pm Monday to Friday and 9.30 to 2pm on Saturday. We have our own car park with free parking space for four cars and cycle stands for locking up your bikes.
Gift Vouchers are available, you can buy them in person or over the phone using your bank card and we can send them to the person and address of your choice. Please ask us for more details.
---
Services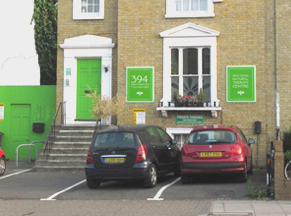 Acupuncture is an ancient system of healing developed over thousands of years in China, Japan and other eastern countries. It has evolved into a system of medicine that restores and maintains health by the insertion of very fine needles into acupuncture points just below the surface of the body. These points lie in specific locations on channels of energy. Moxibustion, the warming of acupuncture points through the use of smouldering herbs is often used as a supplement. Acupressure, massage and dietary advice may also be part of the treatment.
Treating the whole person:
Western medicine and Chinese medicine approach disease in fundamentally different ways. Western medicine looks for an external cause for a specific disease, which it isolates and controls with drugs and surgery. Chinese medicine takes into account not only the disease symptoms but also the constitution, age, habits, physical and emotional traits and all other aspects of the individual and attempts to put together an overall picture of the patient in order to evaluate any patterns of disharmony that have arisen.
Health is a state of total harmony between spiritual, physical and emotional aspects of the individual. Illness, on the other hand, is a disharmony that manifests itself as certain symptoms. The symptoms on their own are often unimportant; they are merely part of the syndrome of harmony or disharmony, which makes up the whole person.
Cause of disease:
Many things can upset the flow of qi or energy. Chinese medicine lays great stress on the importance of emotional states such as stress, worry, anger, fear and grief. Each of these can have particular effect upon the energy balance of the body. A person's dietary habits, levels of exercise, working conditions, climatic factors are also seen to intimately affect the flow of QI.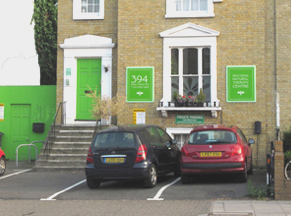 Aromatherapy is the holistic application of essential oils to improve physical and emotional well being. The essential oils are concentrated essences of plants, herbs, flowers, seeds, fruits, woods etc with powerful therapeutic applications. Some of the oils commonly used are lavender, geranium, sandalwood and rose.
Each essential oil possesses distinct therapeutic properties that help promote health and prevent disease. Supporting and harmonising both body and mind, they have been found to increase vitality alleviate tension and fight infection.
Essential oils can be applied via baths, creams, inhalations, and in the form of massage. Oils are chosen accordingly to individual needs. The combination of therapeutic massage, with the benefits of essential oils, produces a deeply pleasurable yet highly effective way of healing. Together they enhance circulation of blood and lymph, relax and tone tense and tired muscles, improve nervous conductivity and promote an overall sense of well being.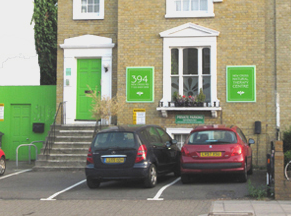 What is Chiropractic?
Chiropractic is not about treating symptoms, although often it is symptoms, typically pain, that brings a patient to the chiropractor's office. Chiropractic looks at the body in a holistic way and uses a variety of non-invasive diagnostic tests and tools to detect large and small detrimental changes or defects in the nervous system.
The nervous system is the body's communication network. If it is not up to scratch, then messages can get scrambled, parts lost, or just have the wrong strength. If a friend speaks to us in a very soft voice we might not hear them: if he/she leaves a message on the answerphone and there is too much backgound noise we might not understand it. The nervous system's messages can end up the same way: 'misunderstood'. This may lead to systemic problems with organs, and/or muscle weakness.
Chiropractors use 'adjustments' to joints as their main toolset to initiate new messages to the nervous system to initiate a correction to the situation. These adjustments range between very gentle to fairly forceful. Often only very gentle treatment is required, and often patient-preferred when dealing with children or the elderly.
The Chiropractic may use other tools such as soft tissue work and taping to speed up the body's own healing mechanisms. The Chiropractor does not heal but facilitates the body in healing itself.
On the first visit the chiropractor's goals must be aligned with the patient's own goals and expectations set. Some patients may just want to be out of pain whilst others would like to address the root cause of problems to give them a potentially healthier, happier life. This may involve a wellness programme with maybe 3 monthly check-ups once problems have been addressed by a defined course of treatment.
Reviews and Ratings
We do not have any reviews about New Cross Natural Therapy available right now.