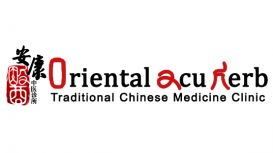 Oriental Acu Herb is a UK-based (TCM) company in London to provide acupuncture, massage, cupping and other treatments. Such treatments are also combined with quality-controlled TCM products.
Practitioner-in-charge of Oriental Acu Herb Clinic, Dr. Li, has been working as qualified traditional Chinese Practitioner for over 20 years after he graduated from Shandong University of Traditional Chinese Medicine (one of the best traditional Chinese medicine university in China). Dr Li specialises in multiple traditional Chinese medicine therapies, especially in acupuncture.
He dedicates himself to his career, aiming at serving his patients with his rich clinical experience and outstanding skills. Thousands of patients have recovered from their diseases with the help of Dr. Li, which makes him gain a very good reputation as a respectful Traditional Chinese Medical doctor.
Our services includes a wide range of traditional medicine practices originating in China. TCM served as the mainstream medicine system in China for 3000 years, but is considered a popular alternative medicine system in the western world. The World Health Organisation has formally endorsed acupuncture.
---
Services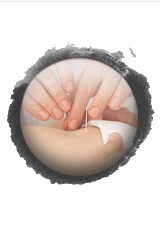 Acupuncture:
Acupuncture is a form of ancient Chinese medicine which is the stimulation of specific point along the skin of the body involving various methods such as the application of heat, pressure, or laser or penetration of thin needles.
Tui Na Massage:
Tui na is a hands-on body treatment which is well known as a kind of massage that uses Chinese taoist and martial arts principles in an effort to dredging the meridian, promoting blood circulation and strengthening immune system.Tui Na is considered as an efficient method on chronic pain conditions, especially that caused by muscle-skeletal conditions and injuries.
Cupping:
Cupping therapy is an ancient Chinese form of alternative medicine in which a local suction is created on the skin; practitioners believe this mobilizes blood flow in order to promote healing. Suction is created using heat (fire) or mechanical devices (hand or electrical pumps).
Reflexology:
Reflexology is an alternative medicine or pseudoscience involving the physical act of applying pressure to the feet with specific thumb, finger, and hand techniques. It is based on what reflexologists claim to be a system of zones and reflex areas that they say reflect an image of the body on the feet, with the premise that such work affects a physical change to the body.
Allergy Test:
We provide accurate DNA allergy test for your needs and symptoms. Getting tested is easy, pop in our clinic, leave us one piece of hair, fill in a short form, and we will have it tested for you. It's simple, quick, accurate, painless, and most important, it's safe.
Ear Candling:
Ear candling is an alternative medicine practice which improves general health and well-being by lighting one end of a hollow candle and placing the other end in the ear canal. It helps to remove earwax or toxicants.
TDP Lamp:
The TDP lamp is a far-infrared heating device. The premise of the lamp is that the far infrared (below visible light) emissions increases microcirculation and loosens fascia to accelerate the natural healing processes of the body. The TDP lamp is used as a therapeutic substitute for moxibustion, a traditional Chinese therapy. It is used by acupuncturists, Asian bodywork therapists, and other medical professionals. It is a medical device which comes under U.S. Food and Drug Administration Class II for temporary relief from pain and arthritis.
Herbal Remedies:
Plants have been the basis for medical treatments through much of human history, and such traditional medicine is still widely practiced today. Modern medicine recognizes herbalism as a form of alternative medicine, as the practice of herbalism is not strictly based on evidence gathered using the scientific method.
Modern medicine, does, however, make use of many plant-derived compounds as the basis for evidence-tested pharmaceutical drugs, and phytotherapy works to apply modern standards of effectiveness testing to herbs and medicines that are derived from natural sources. The scope of herbal medicine is sometimes extended to include fungal and bee products, as well as minerals, shells and certain animal parts.
Reviews and Ratings
I've lost nearly 50 pounds of my weight with the help of Dr. Li. I love acupuncture after witnessing the significant effect of it.This is an amazing journey. I've become the person I always wanted to be.