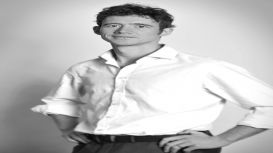 Working with a Nutritional Therapist & Functional Medicine Practitioner.
We all have the potential for extreme wellness. Just because you have seen many doctors and specialists and literally 'tried everything' does not mean that you cannot enjoy great health. There is always a solution!
I am a Registered Nutritional Therapist with BANT, CNHC & am a qualified Functional Medicine practitioner.
Nutritional Therapy is the art of using food to help the body heal.
Functional Medicine is the science of using laboratory tests to determine the cause of your illness and design a program specific to you based on the results. It has taken the guesswork out of the consultation room and can give you answers to questions that have frustrated you for months if not years.
I have my own in-house lab testing facility and am one of the few practitioners in the country outside of London who provides this service.
Test that we may run together would be Food allergy testing, Stool testing (for Gut health) Allergy testing, Thyroid testing, Hormone testing (for female/male health and or weight loss), Heart health blood profile, Energy health profile, Toxic load profile, Detoxification ability & Gene-based testing & therapy.
The consultation will be carried out by Dr. Anita Shukla of Willows dental Surgery in Hereford. Anita is one of the leading holistic dentists in the country and is well versed in the importance of mercury-free dentistry.
Unraveling the disease process takes time, skill, persistence and patience both on my part and on yours.
We will start out our journey by reviewing together a Medical Intake questionnaire, your medications and any supplements you are on. This will dictate the Advice I will give you to follow.
I limit the number of patients I see so that I can give each client the attention, consideration and care that their case requires.
What To Expect When Working With Me:
A care plan that is unique and exclusive to you. The one-size-fits-all is not a model I follow.
The most patient and considerate analysis of your health that you will have ever done.
Compassionately and carefully listen to your story to identify the cause of your problem rather than treating the symptoms.
Researching your case. For every hour we spend together I will typically spend another 30 minutes researching your case. For 15 minutes after every consultation, I will write you a report and forward you your personalized healing protocol.
Your promise to me…I will recommend that you partake in your healing journey. The actively engaged patient heals an awful lot faster than the passive one. So to help you I will recommend that you read books & articles & watch videos. I will include you in on my research findings as I work on your behalf. I will provide you with a meal plan complete with a shopping list so the first month you will have new shopping and food prep practices to introduce.
Healing is based on a partnership and a process. It is a joy to watch a disease process unravel and great health take its place and herein lies my mission. To provide you with a healing strategy that delivers extreme wellness and great health.
---
Contact Details
Paul Foley Nutrition & Functional Therapy
Holland House, 70 Belmont Rd
Hereford, Herefordshire
HR2 8DQ
Larger Map
Get Directions
---
Paul Foley Nutrition & Functional Medicine
Holland House
70 Belmont Rd
Hereford, Herefordshire
HR2 7JW
Larger Map
Get Directions
Reviews and Ratings
We do not have any reviews about Paul Foley Nutrition & Functional Therapy available right now.