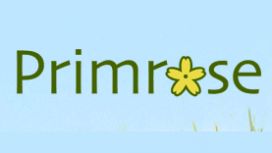 Primrose Colon Hydrotherapy Clinic is one of only three Essex-based clinics registered with the Association and Register of Colon Hydrotherapists (ARCH). The clinic was founded by Esther McCulloch in 2007 with the aim of providing the highest standards of professionalism, treatment and care, enabling her patients to realise fully the benefits of colon hydrotherapy. I have had appointments with Esther for a few years now. In comparison to other colonic hydrotherapists that I used before I found Esther, I feel that Esther is really in a different league.
I felt pleased, grateful and relieved to have found her! At all times, Esther has remained of a high standard professionally with outstanding competency. Throughout the treatment Esther ensures you are comfortable and have suitable time needed. The treatment room is relaxing and always clean and hygienic.
---
Reviews and Ratings
I have been a regular client of Esther's for just over a year now and her treatments have become an important part of my life. Esther was so welcoming from the first time I met her and immediately put my mind at rest and made me feel comfortable.
I have been receiving treatment at the Primrose Clinic since December 2012, three months ago. Meeting and talking to Esther has been a revelation. She is kind, caring and knowledgable.