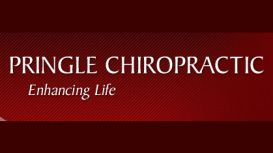 For over 54 years, we have been offering excellent chiropractic care to thousands of patients worldwide. Dr. Pringle, who is a doctor of Chiropractic, established his 1st chiropractic clinic in Northern Ireland in 1992. We have been at our present location, at the Holywood Arches on Holywood Road, Belfast since 2001.
It is an excellent location, close to the city with plenty of parking, at what is considered one of Europe's better equipped clinical facilities. There is also a large private health centre, the Holywood Arches Health Centre, behind the clinic and a sheltered 'Ulster Bus Stop' is in front of the office for easy reference and convenience.
Pringle Chiropractic Wellness Centre is a highly respected, well known, helping hand in the community with well over 50 years of clinical and teaching experience. At our Belfast Chiropractic Centre we provide the individual, the family or group the very best in expertise, tools and equipment, education and personal supervision to achieve individual and collective health goals in a warm, friendly, supportive atmosphere. We offer the HOPE of healing and Wellness rather than the FEAR of sickness and Dis-ease!
We are broad spectrum practitioners, rather than limiting the practice to musculo-skeletal conditions. We started the Pringle Chiropractic Wellness Centre to reach out to people who really want to take responsability and get well. Our mission of 'Enhancing Life' drives us to focus on the body as a whole and not just different parts that need to be fixed.
The body in itself is an amazing entity as it has the power to self heal and self regulate. It doesn't need any help, just no interference. You bring the 'real doctor' with you. We do NOT encourage a dependency based care regime! – Remember, our best interest is served by serving YOUR best interest. We truly want the world to be a healthier place with people who appreciate holistic wellness and not just 'painting over the rust' so to say but proven corrective measures.
Our job is to locate any interferences to the function of the body, primarily in the Nerve System as it is the 'Master Control' system, and correct them naturally, painlessly and without the use of addictive drugs or irreversible surgery. Amazing, right! As chiropractors in Belfast, our focus lies on relief and wellness care so you can live your life to the fullest. Our aim is to present you with relevant information so you can take the right informed decisions concerning your health. Whether it be in our practice, procedures or policies we ensure that there is absolute transparency and flexibility.
---
Services
Here in our Belfast chiropractic office we encourage our patients to ask questions. Over the years as Belfast Chiropractors we have had the same questions asked over and over. In our written report, that we give every patient, we have answered 23 of those. Here are some of the most popular questions new and current chiropractic patients have asked.
Can you help me?
Absolutely! (if it falls within our scope of practice).
How long will it take?
It depends on your condition, but you should see improvement somewhere between the 3rd & 6th visits.
What do you actually do?
As Belfast Chiropractors we first use instruments to mobilize (loosen things up) to reduce the mechanical irritation to muscles and the nerve system. This is usually a painless procedure and helps relieve the condition.
Is there anything I can do?
Yes, We always encourage our patients to take a proactive role in their recovery. At each stage of care we will provide recommendations and lifestyle advice. We also have complimentary health classes available and strongly encourage patients to attend.
If you would like to ask your Belfast Chiropractor more personal questions please feel free to request a short 'one on one' with your Doctor. We have three rooms available for those questions. If we can't resolve your query we will schedule extra time, at a later date to make sure all your questions are answered.
Reviews and Ratings
We do not have any reviews about Pringle Chiropractic available right now.