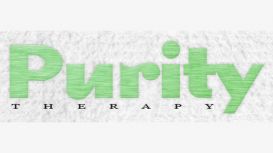 Purify yourself at Purity with a Complementary Therapy at our clinic in Flintshire Purity Therapy brings a range of complimentary therapies to people in Flintshire, Chester and Wrexham to help you feel pure again and free of the toxics you absorb as part of your everyday life. Our totally natural and restorative treatments act either in tandem or alone to help detoxify your body and restore it to it's clean and natural state. Owned and run by registered nurse Rachel Upson, Purity offers the following complementary therapies and treatments.
All treatments are carried out in our comfortable and relaxing clinics with the utmost care and attention from our fully trained and professional staff.
At Purity (Wrexham) our treatments begin with an informal and strictly confidential consultation and assessment with one of our professional therapists. After which, your choice of complementary therapy will begin in the comfort of one of our treatment rooms.
---
Reviews and Ratings
I am e-mailing to tell you that following my recent treatment with you my discomfort has very much improved. I have less bloating than before and my bowels have been much more regular and less sluggish. In addition to this I have bags more energy, and have even lost a few pounds! My skin is also much brighter and clearer. I will most definitely be recommending you to my friends & colleagues. The treatment room was very calming & tranquil and your professionalism throughout my treatment was superb, Many thanks to you.