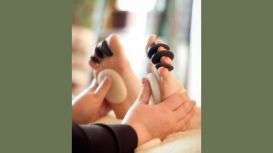 Book a treatment at Retreat Therapy and just switch off. My therapy room is warm and welcoming and soon as I close that door, the world can stop, worries can stop. Enjoy the time and enjoy the relaxation. Soft lighting, warm blankets, candles and aromatherapy smells make a relaxing ambiance. We should all take 20 mins a day to relax, but if we are really really busy then we need to take an hour! Please ask about combining therapies to create a tailored package for you. I also offer extra relaxing time after treatments from £10, with or without guided relaxations. Book in and have a break, clear your mind, its like taking a mini holiday away from the stresses that life can throw at us. Clearing our minds and relaxing can have an amazing healing effect on the body, re charging us and re balancing.
Please ask about home visits - I can offer home visits for Hypnotherapy, Reflexology and Reiki. Travel costs are worked out by distance and time traveling.
---
Reviews and Ratings
Hi Jane, starting in april last year i had gastric bypass hypnotherapy with you and just wanted to give you a little update on my journey since…. I still love food lol but i think differently about food and portions now i can eat out and for the first time ever leave food on my plate!! My whole attitude has changed and for the better so much so that it has had such a positive impact on the all around me too… I am now seven and half stone lighter and haven't felt this good in years oh and now have a baby on the way too! Would just like to say thank you sooooo much as not only did you make me feel at ease and comfortable in your company (I was at rock bottom so this was a big thing for me) but you are fantastic at what you do too. Keep up the great work!!