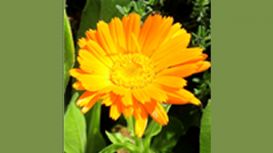 Plants have probably been used as medicine for as long as people have inhabited the earth. According to the World Health Organisation, they are still the main form of medicine in many countries, and around a quarter of our modern pharmaceutical drugs are derived from plant medicine.
However, while pharmaceutical drugs generally contain a single active ingredient which has a specific action, plant medicines contain many active constituents which may have a number of therapeutic actions on different parts of the body. For example, chamomile reduces inflammation, improves digestion, is a relaxant and helps in the treatment of allergies.
Much of our information about the effectiveness of herbal medicine comes from knowledge and experience which has developed over the centuries, but there is increasing scientific research showing that herbal medicine can be effective in the treatment of both the symptoms and causes of ill-health.
---
Reviews and Ratings
We do not have any reviews about Ruth Baker Medical Herbalist available right now.