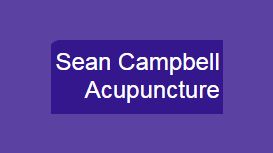 Welcome to the Home page for Sean Campbell - Acupuncture in Redhill and Reigate, and the neighbouring areas of Epsom, Dorking, Banstead and Horley. If you've arrived here you probably want to know whether Acupuncture can help you.
You may already know that Acupuncture is a leading component of Chinese Medicine, a profoundly holistic and proven system of energy healing medicine tracing its origins back thousands of years. It can bring about significant beneficial changes in health and wellbeing on emotional and mental, as well as physical levels. Research is showing that the conditions that it can treat range from the purely mechanical like Sciatica or back pain - through to emotional and mental issues, such as anxiety, panic attacks, depression. It has also been known to help people maintain perspective and clarity through a major life crisis or transition. Acupuncture is practised through the virtually painless insertion of very fine needles at specific locations on the body.
---
Reviews and Ratings
We do not have any reviews about Sean Campbell available right now.