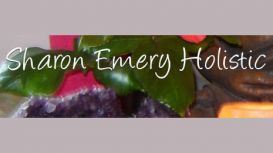 As well as being therapeutic/remedial, treatments can also be wonderfully relaxing and they can be seamlessly combined where appropriate (this can be discussed during your consultation). A holistic treatment can be a catalyst for the healing process, giving the mind, body and spirit space to just be. Tired tense muscles let go, release, bringing improved circulation and flexibility.
Registered Member of the Bowen Therapy Professional Association, International Federation of Professional Aromatherapists and London and counties society of physiologists.
---
Reviews and Ratings
After working as a secretary for many years I started to experience pains in my shoulders, after a visit to the doctor and hospital I was told the pain was due to wear and tear on the joints in my neck and shoulders. I went to a physiotherapist for two months which eased it a little but it soon came back. I was a regular swimmer but in the end had to stop as the pain became worse. For many years I lived with the pain and paid visits to osteopaths and more physiotherapist's but nothing worked, in the end I thought I would just have to live with it. Then a work colleague said that I should give Bowen a try and recommended Sharon. Initially I went once a week for three weeks and then once after two weeks. By this time the pain had disappeared completely and I was able to go back to swimming, I also joined a gym. Being free of the pain for the first time was like being given my life back it was a wonderful feeling and enabled me to live a normal life again. It is now five years since that initial treatment and I am grateful to Sharon for giving me the chance to be free of pain and have a better quality of life.