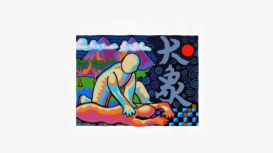 Hello - I'm John McKeever and I have been a practitioner of Shiatsu and natural health care in Belfast, Northern Ireland since 1990.
So this is my 26th year in practice. During these years I have treated many people who have suffered from a wide variety of health problems.
I use a range of complementary (alternative) therapies that are natural and drug free including Shiatsu, massage, meditation, meridian exercises and nutrition.
---
Services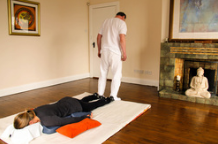 SHIATSU, meaning finger pressure,is based on traditional Japanese Anma massage and Chinese Medicine energy theory. In Shiatsu we use the thumbs, fingers, hands, arms, elbows, knees and feet to lean and press into the body. This helps to release tension, increase the circulation, clear toxins, and strengthen the immune system. The pressure used can range from quite strong to very light, depending on the needs of the receiver.
MASSAGE is a wonderful, relaxing experience if you enjoy the feel of warm oil on your body. Because oil is used it is hard to get deep physical penetration into the muscles. It is a lovely time though!
MEDITATION is a journey into your self. It helps you to get in touch with what is going on and feel real.
GINGER COMPRESS is the application of a hot compress onto areas of tension in the body. The juice from the root ginger is squeezed into a bowl of hot water and allowed to penetrate the water. A towel is then dipped into the water, rung out, and applied to the area needing attention. This is repeated many times for up to 20-30 minutes.
Ginger has many beneficial qualities and in the form of a hot compress is very relaxing, warming, tonifying and nourishing. Very useful for tight muscles, sprains and strains and to re vitalize the whole body.
NUTRITION: I recommend a whole foods plant based diet. There is so much evidence to show how beneficial a balanced diet, free from animal products, is for maintaining good health and recovering from illness. 
Reviews and Ratings
We do not have any reviews about Shiatsu Health available right now.