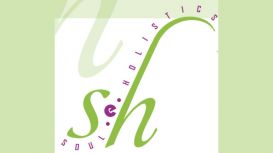 Rosemarie's background is Social Work, Probation, Training and Assessing. Having worked in these demanding roles, she realised the importance of taking time out for herself, in order to optimise her health and well-being. Having experienced several treatments Rosemarie decided to undertake further study and qualified as a Holistic Massage Therapist in 2002. She has continued to build up her repertoire and is very passionate about the therapies that she offers.
Rosemarie offers a wide range of treatments ranging from Swedish/Holistic Massage, Aromatic Indian Head Massage, Hot Stones Massage, Traditional Thai Foot Massage, Hands Free Massage, Natural Lift Face Massage, NYR Organic Facials, Deep Tissue Massage, Seated Acupressure Massage, Manual Lymphatic Drainage, Pregnancy Massage, Reflexology, Reflexology for Pre-conception, Maternity and Labour, Reiki & Seichem Healing, Hydrotherm Massage and Nutritional Therapy.
---
Reviews and Ratings
I am so pleased I came across this website and booked the Soul - e indulgence package. I had a hot oil massage and facial rejuvenation. Rosemarie was extremely welcoming and I felt so refreshed at the end of it... Thanks again Rosemarie.
I always visit Rosemarie when I am feeling stressed, tired, achey, or just in need of some pampering. Rosemarie knows exactly what she is doing and I always feel invigorated after her massages. Highly recommended!