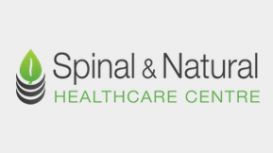 Here at the Spinal & Natural Healthcare Centre, in Essex, we guide our clients along a pathway which leads them to achieving not only better health but also the sense of well-being which invariably accompanies it.
At the clinic we believe that for good health to be obtained naturally exercise and good nutrition is essential! As such in our members video section we have included a series of videos that demonstrate simple stretches that you can do easily at home to help with the process of balancing your spine for a better, happier more pain free life. We have also added our nutrition link to juice plus a whole food nutritional supplement that enhances cellular healing and can help speed up both the healing and recovery processes with us all.
---
Reviews and Ratings
I have been attending his practice for the past 4 years and thanks to the care and attention I have received I can now lead a more normal life than I ever envisaged. I can certainly recommend the treatments offered by this spinal clinic as a more than possible solution to anyone suffering chronic back pain.
I have been treated by Stuart Lawrence for more than ten years now and have found his treatment both professional and effective. After and initial inspection, which was quickly arranged, and a thorough spinal check, I began treatment. My improvement was remarkable. I find that treatments every four or five weeks help to maintain improvements and my mobility and would certainly recommend this and the subsequent benefits. From my experience I can thoroughly recommend chiropractic and Spinal Therapy treatment and can also recommend Mr Lawrence as a practitioner.