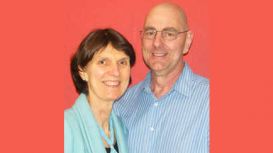 Being human is not always easy. We each have many, often conflicting parts of ourselves. We hide our pain from ourselves and others. We wear masks. Our hidden wounds reveal themselves in various emotional and physical symptoms. And our ways of coping often create a gulf between our inner and outer lives. Our world is becoming increasingly stressful and chaotic and we find it difficult to feel safe. We lose touch with our feelings, our values, our dreams. We are human.
Yet even as imperfect humans we can take steps to know ourselves more truly and deeply. We can take steps toward the wholeness that is our potential. And we can discover and integrate more of our rich inner resources into our everyday lives.
The idea of the Spiral Journey arises out of an understanding that ordinary human beings can consciously choose this cyclic path toward self-actualisation. We are here to assist you on your path of unfoldment- your Spiral Journey.
---
Reviews and Ratings
We do not have any reviews about Spiral Journey Healing Arts available right now.