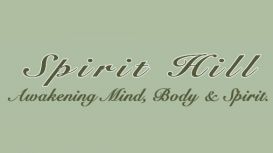 I am so glad you have found your way to this site and to the host of information and therapies that await you. Mine is a holistic approach to health, and I hope to be able to provide you with a wide range of Reiki & holistic therapies and training for mind, body and spirit.
I offer many different therapies, treatments and life coaching courses, from my premises in Liverpool including Reiki Healing, Reference Point Therapy, Time Line Therapy, Spiritual Healing & Massage etc. You will also find information on Angel Healing, Crystal Healing and the hugely popular Reiki Attunement and Reiki Mastership training courses that I run in Liverpool.
Life is and can be an amazing experience, but the mind, body and the spirit must work together to get the best results. No-one expects perfection but simply the ability to rise above our challenges, whether physical or emotional and work with the wonderful energies that surround us to heal and enhance our everyday life.
---
Reviews and Ratings
Danielle is a wonderfully gifted therapist. She is intuitive and puts you at ease so that you receive the full benefits of her treatments in a warm and inviting environment. The Hot Stone Massage is the best one I've had and I would highly recommend her to other people.
Coming to see you for the angel healing and massage helped me through an enormously difficult time and I am very grateful for the sense of peace which you gave to me. Thank you Danielle.