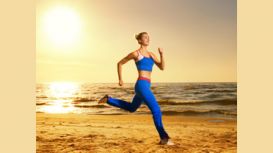 St Francis Clinic provides a wide range of natural holistic treatments to meet many of your healthcare needs. The Clinic is a friendly, family run organisation that was established in 1985. The practice is based in two locations. One in Northampton which also serves the surrounding towns of Wellingborough, Kettering and Towcester. The other is in Loveston, Pembrokeshire which is easily accessible from Pembroke, Tenby, Saundersfoot, Haverfordwest, St Clears and Narberth. If you are experiencing conditions such as back pain or neck pain, want to stop smoking or simply improve your sense of well being then please feel free to contact us, as we may very well be able to help you. Therapies offered at the clinic include acupuncture, chiropractic, Emmett technique, hypnotherapy, radionics, scenar therapy and reflexology.
---
Reviews and Ratings
Has been life changing, pain has ruled my life. Pill popping, watching the clock for the next lot to take, this has slowed down. Haven't finished treatment yet. I can bend where I couldn't before, I can be normal now this is the most wonderful thing of all. Thank - you Anthony.
Please accept my very grateful thanks for your help in curing my very persistent sciatica. After more than four months of agony I am finally PAIN FREE. Thank you so much. I am still doing the stretching as ordered. Once again Mr Morgan I am very grateful and can't thank you enough.