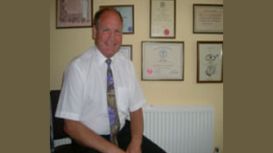 If you are unable to accept the different understandings suggested by Talking Cures, all illness, Pain and Fatigue are a creation of the Mind/Brain caused by Childhood Trauma(s) altering the body chemicals and most seriously felt within the Body, then please consider this site, its educating format and contents are not for you. If however you are able to accept the above then you have met the most important criteria to be eligible for and receptive to Talking Cures educating style process refered to as treatments and have a powerful desire to be well: of your: Mind, , Body, Emotionally and Socially; even if the process is emotionally uncomfortable or even painful.
Thus are able to Join with - as a partnership - and except Talking Cures main understanding. Altough and purposly no longer registered with this group I kep the links on here as a mark respect for the GHR and it contribution to the world of Hypnitherapy.
---
Reviews and Ratings
We do not have any reviews about Talking Cures available right now.