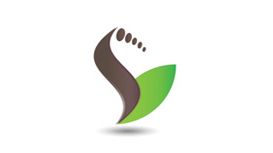 I hold a VTCT Level 3 Diploma in Reflexology, City & Guilds Level 3 in Body Massage, Aromatherapy Massage & Indian Head Massage plus qualifications in Colour and Light Therapy, Flower Essence Therapy, Flower Psychometry & Thai Foot Massage.
All of these treatments have one common goal, they help the body learn the art of relaxation in order to maintain a better state of health, in both Mind and Body.
I also hold a Certificate in Food Hygiene and handling. This is in order for me to safely Administer Flower Essence Therapy. I am also a fully Insured and Accredited member of the Guild of Holistic Therapists, so be assured that you are in very safe and caring hands.
I have spent the last 25 years as a Florist. I have always had an interest in complimentary therapies, but when I became the Main Carer to both my parents, I realised the true role and potential of such therapies. My late father suffered with Emphysema and my mum was diagnosed with Alzheimer's. From within this extremely demanding role, I found myself searching for ways to help me relax, in order to cope with the pressures of being a Carer, a Wife and Mother.
I can speak with total honesty, when I say that my own health was being totally compromised by the day to day demands placed upon me. I believe that complimentary therapies now play a key role in today's modern society by helping us maintain our optimum well being. I see them as an essential, and not a luxury. So after years of being a Florist, I have now fully retrained as a Complimentary Holistic Therapist.
---
Services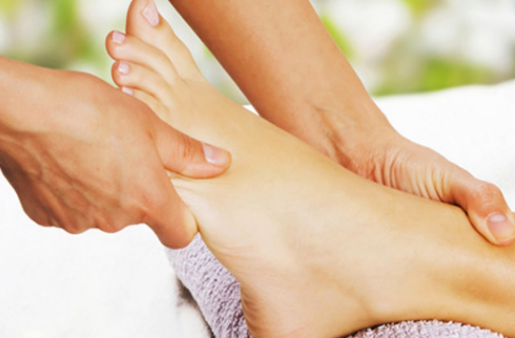 Reflexology is based on the principle that certain areas on the soles of the feet or hands known as reflex zones, correspond to other parts of the body. Because these areas are rich in nerve endings, it is believed that when pressure is applied, the body's natural ability to heal itself is stimulated and health is restored.
The most obvious effect of a reflexology and one of the reasons this treatment is so successful, is that it helps with stress reduction. The techniques of reflexology include finger or thumb walking­­ where the reflexologist walks the finger or thumb over different areas of the feet in a set sequence ­­and massage and kneading of the foot using the whole hand. The experience is generally firm, but gentle, and should never cause discomfort or pain.
According to The Complete Illustrated Guide to Reflexology, people of any age or sex­­, the elderly, women, men, teenagers, children and babies ­­can derive positive benefits from reflexology.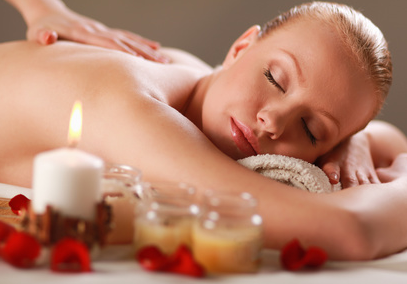 What is Holistic Body Massage?
Holistic massage is an individual treatment which is specifically tailored to your individual needs. As a Holistic Massage therapist, I treat you as a whole person, which takes into account your emotional needs as well as physical requirements.
This type of massage uses different massage techniques, as well as subtle energy work which includes the use of Aromatherapy, Colour Therapy and Deep pressure pointing.
Every Treatment is unique, therefore giving you a totally relaxed yet energised feeling. A Holistic massage differs from normal massage as it gives you an overall feeling of well being & helps restore inner balance.
What to expect:
During a Holistic Body Massage I will use various relaxation techniques to help you totally "switch off" in combination with soothing music, lighting and scents.
With the use of warm Aromatherapy oils and warm towels this massage will leave you feeling totally relaxed and rejuvenated. Holistic Body Massage is a deep therapeutic massage and you will expect to leave feeling totally de-stressed as tension is released
A Holistic Full Body Massage gives you 90 mins of total pampering. Introductory Price £35.00 for 90 mins.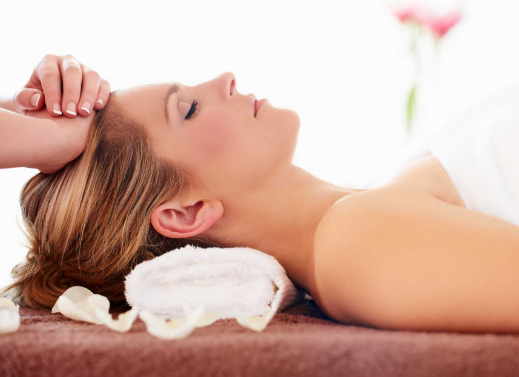 Indian head massage has been practiced in India for almost three thousand years. It can provide us with deep relaxation and healing on a daily basis. We tend to view the scalp as independent from the rest of our body, and we treat it in a different way. When in actual fact, our head holds the key to the rest of our body.
How does it Work?
The aim of Indian head massage is to release the stress that has accumulated in the tissues, muscles and joints of the head, face, neck and shoulders. This is achieved by using various types of massage movements in the shoulders, neck and head. This area of the body harbours over 85% of all our daily tension. Did you know our head weighs an astonishing 5kgs.
What does a treatment involve?
The client can be fully clothed if preferred, the treatment is a sitting treatment, but for a deeper and more relaxing experience you can choose to be treated on a massage couch. (The client will get a much deeper therapeutic effect, if they receive the treatment using therapy oils, combined with essential oil
A wide range of massage movements are used, including the application of deep kneading and compression movements over mid back, neck, shoulder and scalp areas, in order to relieve tension and promote a greater sense of well being.
Reviews and Ratings
Had reflexology today with Sheila it was so good I didn't want it to end!! Thanks Sheila.
Fantastic treatments, professionally delivered with amazing results. Highly recommended and I'll be going back time and time again.
Had a fab treatment during the week there after a very stressful day at work. Indian head massage followed by reflexology which had me totally relaxed within minutes. Sheila put me totally at my ease from the off and I went home feeling completely relaxed! Look forward to my next visit!