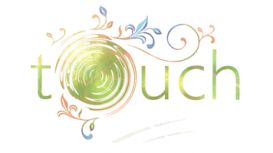 Touch Ayurveda offers the highest quality of specialised Ayurveda and Holistic therapies in a unique environment available in the local area today. Since 2000, we have provided superior service to our customers and have assisted them in their own well being. Our accumulative experience and commitment to excellence is there for you!
Not only have we trained for many years in order to be able to offer the services we do, we also have incorporated what we have experienced into how we live our own lives. Maintaining a healthy and balanced way of life is about being conscious in every moment and practicing techniques and age old methods in order to balance the body with the mind and spirit.
---
Services

Methods and techniques passed through the generation adapted and adopted in order to help us balance the challenges that face our modern lives, whether you prefer manipulation such as massage or reflexology or a combination with natural extracts from the plant world, you'll find something that works for you!
Try something different today and reward yourself, we're all worth it!
To find out more information click on the following treatment names:
Aromatherapy - Massage with Flower, root and berry extracts.
Aromatherapy Home Care - Blended oils.
Therapeutic Massage - body massage.
Baby and Infant Massage - instruction and massage.
Metamorphic Technique - Gentle and transformational.
Reflexology - foot massage.
Thermo Auricular Therapy - Hopi Ear Candles.
Reiki and Seichem Healing - Universal Energy Healing.
Reviews and Ratings
We do not have any reviews about Touch Therapies available right now.