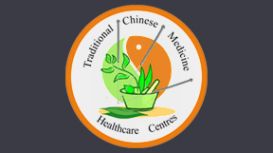 Dr Zhao has over 20 years experience in the industry. She qualified from the Chinese University of Acupuncture in 1997 and has since been involved in research of new treatments. She also helps students from the local college when she can.
Our herb store contains hundreds of products that can improve mental and physical symptoms. We are specialists that offer the correct herbs for your condition(s). The store is open to all and not restricted to those registered with the centre.
If you have difficulty attending the centre, we offer a home service where you can receive the same quality treatment in the comfort of your own home. This has become a very popular choice with our senior members in recent years.
---
Reviews and Ratings
I twisted my ankle and the condition worsened over 8 months. It was a mess. an X - ray showed nothing so I was put on painkillers. I tried Dr Zhao as a last hope and after 6 sessions the pain is almost gone and I'm walking normally again. The treatment really works.
After falling on my head and neck I was bed bound suffering from over 100 physical and neurological symptoms including loss of speech and balance. I was told to accept the condition for life. My mum arranged for the Dr to visit me at home for treatment. After a few months I was speaking and walking again. More symptoms are disappearing each week. I have my life back.