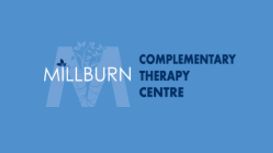 Enjoy a new, recharged you that can look at life from a new, healthier perspective. We are a unique Centre as we have many therapies all under one roof. This allows us to get the best possible solution to your problem as sometimes it is a mixture of treatments that can bring about the best results.
Millburn is a professionally run clinic, where all the therapists are experts in their own field. We want to help you discover a path to health and well- being. Sometimes, that means referring you to another therapist within the centre who may be better suited to help with your particular problem. Getting you well is our priority. We have a loyalty card scheme that is very popular and allows clients to get a free treatment for any therapy after their 10th visit.
You can relax and enjoy a full treatment, completely free with our loyalty card scheme. Maybe try a therapy you haven't experienced before. Each time you pay in full for a treatment, you will be given a stamp and when you have 10 stamps on your card, you are then entitled to a free treatment worth £35 with our compliments. This is a real opportunity to try something different. The scheme works across all therapies in the centre.
Contact Details
Millburn Complementary Therapy Centre
65 Millburn Road
Coleraine, County Londonderry
BT52 1QX
Get Directions
Show map
---
Services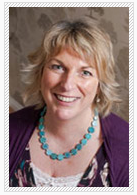 Susan Evans has enjoyed working as a professional Acupuncturist since 1987 and is an active member of the British Acupuncture Council. She has a particular interest in the field of fertility and loves the amazing changes that come about using this powerful system of medicine. Susan has a passionate interest in helping others improve their health and well-being with acupuncture.
This powerful system of medicine called Traditional Acupuncture is now becoming a more frequent choice of therapy for people for a number of reasons. Because it aims to get to the root cause of your problem and not just address symptoms so this can often be an attractive solution.
A detailed consultation covering every aspect of your health and lifestyle will be taken at your first appointment and a treatment plan drawn up from that. Susan Evans, Acupuncturist at Millburn says I may ask a lot of detailed questions and the reason is that in Chinese medicine we differentiate in many ways. E.g. A headache is not just a headache. I will want to know the type of pain, how long this has gone on, the location of the pain, any particular time of day, any related symptoms or any triggers or anything that helps. This helps me to build up a picture of where the imbalance lies within your system.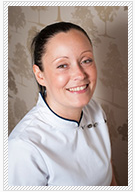 Angela Keys qualified in Aromatherapy in 2007, she findsn her work to be very fulfilling and rewarding. Angela gets much satisfaction from helping others, she has seen so many people benefit from the powerful therapeutic properties of essential oils combined with massage. Angela only uses Young Living essential oils, as she believes they are one of the highest quality organic essential oils available on the market, she has been using these oils since 2008.
Aromatherapy is the use of essential oils for health and well-being. It is a form of complementary therapy designed to treat the whole person and not just the symptom or disease by assisting the body's natural ability to balance, regulate and heal.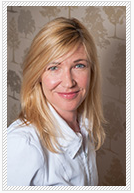 Joanne works at Millburn offering Natural Facials and Indian Head Massage. She believes in the therapeutic benefits of her treatments that leave her clients feeling and looking good. As certified yoga instructor Joanne can offer advice on postural and breathing techniques to compliment her therapies.
Imagine how relaxed you would feel after a massage starting on your back and working all the way up and around your head. There are superficial points on your head that when activated by massage, have a profound effect on your sense of relaxation and well -being. If you love that head wash at the hairdressers this is much, much better and lasts much longer.
Indian Head Massage is a complementary therapy that balances the body, mind and spirit. It is a seated massage that promotes health and well-being, rebalancing the body through times of stress or illness. It encourages healing of a plethora of illnesses and prevention of their re-occurrence, including migraine headaches, sinusitis, muscular pain, eye-strain, tension, stress and anxiety, at the same time as improving the texture and condition of the skin and hair.
A treatment is not restricted to the head only, massage is also performed on the back, neck, shoulders and arms - Not only a physiological, psychological and spiritual necessity, but also a real treat!
Reviews and Ratings
We do not have any reviews about Millburn Complementary Therapy Centre available right now.