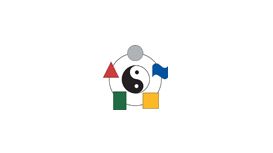 Wallace Gilbraith routinely offers the healthcare equivalent of a free no-obligation quote - a free short appointment to discuss how Traditional Acupuncture may help you.
When you seek help with a health problem, it may be that you have been struggling with a degree of pain, immobility or some other dysfunction for some time - often months, if not years. Various kinds of treatment may have been tried, but the causes of the problems may not have been fully addressed or understood. And you may not be entirely sure what kind of help you need.
If this is you, then rather than rushing straight into treatment, wouldn't it be good to have the chance to start with some time when you can explain your needs, hopes and expectations? Listening to you is a vital part of any therapeutic visit - after all, only You know how you are feeling!
---
Services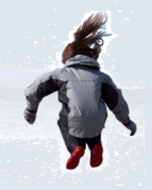 Traditional Acupuncture is a form of healthcare that has been practiced in the Far East, particularly in China and Japan, for many thousands of years. It is successfully used to bring benefit to millions of people, with a wide range of health issues, both acute and chronic.
Traditional Acupuncture is based on a view of the world that is different to that held by Western science. Health is considered to be more than simply the absence of recognisable disease. By looking at health from a fresh perspective, Traditional Acupuncture can be helpful for people who have explored 'conventional' western medical treatment without success. It can also benefit people who have nothing particularly the matter but are nevertheless looking to maximise their potential and make the most of life.
The ancient Chinese found that Vital Energy, known as qi (chee), should flow naturally and easily through the body in channels. When we have had to cope with more than our bodies can healthily handle, these flows can become distorted or imbalanced, leading to dis-ease. By accessing the channels at various points, balance and flow, and therefore health, can be restored.
The flow of qi can be affected by a number of factors, traditionally thought of as Internal, External, and Miscellaneous causes of disease. Internal causes cover emotional states, such as worry, sadness, anger, fear and grief. External causes encompass climatic conditions, which traditionally related to weather, but are just as concerned with modern climates arising from central heating and air conditioning. Miscellaneous causes include trauma and injury, poor diet, poisons, infections, hereditary conditions, and long-term patterns of lifestyle or behaviour.
Many presenting symptoms are due to a combination of these various causes, and in this sense Traditional Acupuncture is 'holistic', in that it takes account of your physical, mental and emotional condition in order to diagnose and treat.
Reviews and Ratings
James Burge, Scone, Perth and Kinross
Conventional medicine wasn't working for me and I decided to try acupuncture with Wallace. From the first consultation, I was impressed by the interest and encouragement shown by Wallace. I experienced a marked improvement in my condition and this has kickstarted my recovery. Thank you, Wallace.