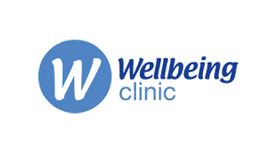 If you're looking for a counsellor, you can be assured that you'll be in good hands at the Wellbeing Clinic. As well as working with many individuals, we're trusted by a number of companies and large organisations (including three local councils) to provide counselling for their staff.
If you're interested in taking a holistic approach to your mental and physical wellbeing, our team of complementary therapists practice to the highest professional standards. Our four support staff are also trained complementary practitioners, so we're all able to advise you. In fact, if you'd like to discuss with us which therapy will suit you best, we offer a free 20 minute consultation, either in person or over the phone.
---
Services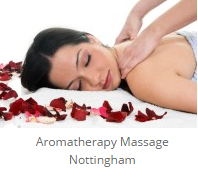 Aromatherapy massage uses a range of natural plant oils to enhance physical and psychological wellbeing. Distilled from a wide range of plants, the oils are absorbed through the skin. The mix of oils is carefully chosen according to your needs; the oils can be calming, stimulating, relaxing, energising and cleansing.
The use of distilled plant oils can be traced back to ancient Egypt; oils have also been used for centuries in Greece and China. In modern times, the healing properties of lavender oil were recognised during the second world war, when French physicians noted that it helped heal burns. Since then, aromatherapy has become a well-known alternative therapy.
Our aromatherapy massage therapist takes time to listen to your concerns, and makes up a blend of oils especially designed for you. We offer both half hour and hour-long sessions.
We also stock a range of aromatherapy oils for you to buy. They can either be mixed with massage oil, or used in a burner. Our aromatherapy massage therapist will be happy to advise you on the best oils to use.
Marie Krnakova, our aromatherapy massage therapist, is a very experienced and well qualified complementary practitioner.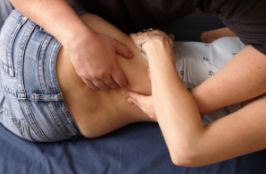 At the Wellbeing Clinic Nottingham, we've been providing excellent chiropractic care to our patients for over twelve years provided by our chiropractor.
Chiropractor appointments are available in Nottingham and West Bridgford five days a week, including evenings and some drop in appointments.
Chiropractor Nottingham is a healthcare profession focused on the diagnosis, treatment and prevention of mechanical disorders of the spine working with the neuro-musculo-skeletal system, which means working with nerves, muscles, bones and joints.
If you've ever suffered with back pain, or other problems with your joints or muscles, you'll know just how debilitating they can be. Chiropractic treatment can reduce pain and may help improve your range of movement, so that you can get back to your daily activities much more quickly.
Back pain and other neuro-musculo-skeletal problems can occur for many reasons, including symptoms that arise from lack of exercise, poor posture, sprains and strains, and everyday wear and tear. Chiropractor Nottingham treatment involves a number of techniques, including spinal manipulation or adjustment, mobilisation, and trigger point therapy. Often, stretches and exercises are recommended, so that improvement can continue between your sessions, and you'll be given guidance on how you can make positive lifestyle changes.
If you're not sure whether chiropractic is right for you, we offer a free ten minute spinal check with our chiropractor. If you decide to go ahead, your first session involves an in-depth examination and consultation, followed by treatment.
Our chiropractors and Dr Jack Gilbert are registered with the General Chiropractic Council. They are both very experienced, so you can have absolute peace of mind about the quality of care that you'll experience here.
Whilst not generally available on the NHS, chiropractic treatment is recognised by the Department of Health as an effective intervention for back pain and musculoskeletal disorders. The DoH document entitled A Joint Responsibility: Doing It Differently, published in 2006, recommends that chiropractic treatment should be available as part of a multi-disciplinary approach.
Reviews and Ratings
We do not have any reviews about Wellbeing Clinic available right now.