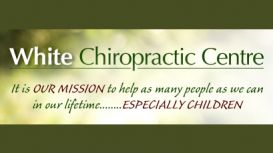 Let us start with a brief introduction of the office here in Ballymoney. The practice is located at 51a Queen Street in the town of Ballymoney. Bally-"town of" and Money-"the bog" or at least that is what I have been told by one of the local historians of the region. There has been a strong chiropractic presence in Ballymoney for over 20 years in the same location.
The practice is located on the first floor directly above Mathewson's Chemist, just next to The Flash In A Pan award winning chipper. There is ample, Free parking known as Cockpit Brae. The Entrance to the office is just off the parking area adjacent to the rear/ main entrance to the Chemist.
I am Dr Scott Douglas White owner and director of the The White Chiropractic Centre. I have currently been in clinical practice for over 31 years. During this time I have practiced in numerous locations from Olympia, Washington USA, to Fort Collins, Colorado USA, to Danville, Kentucky USA, to Cork, Ireland, to Belfast, Northern Ireland and for the last 4 years Ballymoney, Northern Ireland. It has been an exhilarating ride so far! My chiropractic career has had taken me to Mexico, Costa Rica, Sweden, Grand Cayman Islands, Germany and many other spots in the world for my learning and professional development.
One of he things that I have accomplished as a practicing chiropractor are my abilities as a speaker and communicator of the chiropractic message, I have had the opportunity to speak at different venues around the world which I am quite proud of.
---
Services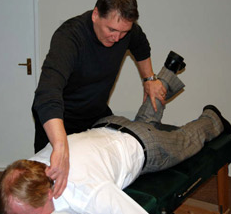 We use a number of highly-effective adjusting approaches to help improve spinal biomechanics and reduce nervous system interference. The approach we use is based on our clinical judgment and years of experience.
The primary adjusting techniques we use include:
Neurological Integration System (NIS):
Neurological Integration System (NIS) developed by Neurolink® is a proprietary, ground-breaking approach to healthcare management. With NIS we are able to address the real CAUSES of your complaint to help you achieve superior and sustainable results.
Koren Specific:
By testing or challenging specific muscles, we can determine the exact location of lost structural integrity and many non-spinal health problems.
Others:
Access Network Plus 10 other prominent approved Chiropractic Techniques . If you've been to a chiropractor before and prefer to be adjusted in a particular way, let us know. We want you to relax, enjoy and fully benefit from your chiropractic care. We'd love to meet you and answer your questions.
Reviews and Ratings
We do not have any reviews about White Chiropractic Centre available right now.