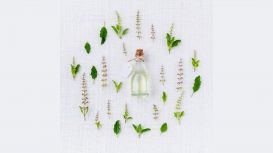 Hi, my name is Nikki Wall and I run Doncaster Wellbeing. I've had an interest in the use of natural cosmetics and aromatherapy for over a decade, but it was only when I joined Weleda as a Wellbeing Advisor and received in-house training, that I realised I absolutely loved doing the facials and massage that the role entailed!
I enrolled on the VTCT Level 2 Diploma in Complementary Therapies and from there onto Level 3 Complementary Therapies (Reflexology, Massage Therapy and Aromatherapy). Realising that I was fast developing an interest in feet, I also enrolled on a VTCT Level 2 and then Level 3 Diploma in Nail Technology (and also studied VTCT Level 2 Beauty Therapy to round out some skills).
As my Level 3 studies are now completing, I am enrolled on a Level 4 Diploma as a Foot Health Practioner (Advanced) – to further enhance the skills and care that I offer.
---
Contact Details
Doncaster Wellbeing
Doncaster, South Yorkshire
DN3 3PH
Services
Your feet carry your through life and have quite a story to tell! From areas of tension, soreness and lack of circulation, to solidified urate (from uric acid) and calcium "crystals" that can accumulate, your feet can be a map of your body as a whole.
Reflexology is the therapeutic practice of applying gentle pressure to "reflex" areas that correspond other parts of the body, helping to stimulate nerve endings and the body meridians, dispersing any crystals to help clear any blockages and improving circulation.
The 1 hour treatment offers a thorough coverage and exploration of the feet and is necessary for the initial treatment and recommended for most people as a regular wellbeing/maintenance treatment, however, if specific areas are identified as wanting attention, 1/2 hour appointments focusing on these are a good option.
£20-£35.00 (depending on 1/2 hour or 1 hour)
Looking to drift off on a wave of blissful relaxation? Or a more active manipulation (incorporating hacking; cupping and heat application) of aching muscles, to help soothe away aches and pains?
I use Swedish massage, Aromatherapy and other modalities (including acupressure) to tailor the massage to you. Choose from Weleda's eleven 100% certified natural body oils, or an aromatherapy blend tailored to your needs.
£20-£30.00 (depending on 1/2 or 1 hour)
A facial involves a series of steps from cleansing of your skin, through to massage (of the decollatage and face) that helps to stimulate blood circulation and lymphatic drainage, helping to bring oxygen and fresh nutrients to where they are needed and encouraging waste/toxin disposal. Massage helps to brighten the skin, slowing the onset of the age-ing process, reducing puffiness and helping skin cell renewal.
In addition it can help with an overall sense of wellbeing, increasing relaxation and decreasing feelings of anxiety and tension.
Reviews and Ratings
We do not have any reviews about Doncaster Wellbeing available right now.