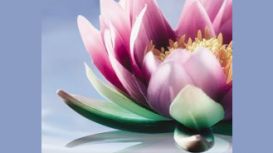 My love for yoga had also been developing throughout my life, but after struggling with many disciplines (due to having scoliosis of the spine) I discovered Kundalini Yoga in 2000. I've been a practising Kundalini Yoga student ever since, and can highly recommend it, as it has really helped with my scoliosis, building strength back into the muscles and keeping my spine free from pain and flexible. I trained to become a Kundalini Yoga teacher in 2008 with the Amrit Nam Sarovar School and have recently returned from a further training course with Snatnam Kaur in New York and I constantly attend seminars and courses to update my understanding and learning of the form.
---
Reviews and Ratings
I have been having Reflexology for over 15 years and the benefits that I receive from this particular treatment never cease to amaze me. It has helped me to sleep more easily when I have been going through stressful periods in my life. I have felt my anxiety levels reduce and in general feel a sense of calm, peace and general well-being. I have monthly treatments which I thoroughly enjoy. I am often amazed at what my therapist picks up on during a treatment and relays to me at the end of the session. I would thoroughly recommend reflexology to anyone.
I came to you as a last resort with my health issues and was amazed at just how effective the reflexology treatment was, freeing me from months of pain almost overnight! Thank you so much for your help.