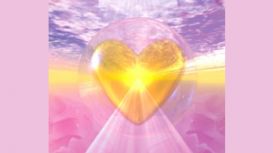 Alison takes a holistic approach to her treatments, which means working on all levels - emotional, mental and spiritual, as well as the physical. She believes in treating the whole person, rather than just the symptoms, thereby not grouping people together because they have the same problems, but seeing each individual as unique.
A continually stressed mind can often manifest into physical symptoms. Therefore, prevention is better than cure and clients often attend a therapy session to help relieve stress and tackle minor symptoms before they have the chance to develop into something more serious.
Alison has a dedicated therapy room where the positive energy has built up over the years. Looking after her health by leading a holistic lifestyle, Alison is in the right space and frame of mind to give you quality treatments. Gift vouchers are available for purchase and can make a lovely, thoughtful present for all occasions.
---
Services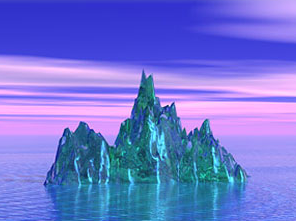 Reiki is a Japanese form of hands-on-healing and in translation means 'universal lifeforce energy'. It is a natural and simple healing method which allows you to absorb more energy through calming the mind and raising your lifeforce. During the session, the whole body will be treated to help balance, harmonise and heal. It is a holistic way of treating the body on the physical, emotional, mental and spiritual levels. Reiki is carried out fully clothed with just the removal of footwear.
During periods of stress, tension or illness, our energy can deplete and become restricted or blocked causing imbalance and affecting our wellbeing. Reiki helps to unblock the channels so energy can flow unimpeded through our bodies, to encourage good health and inner harmony.
The process of healing is activated upon gently placing the healer's hands on or just above the body. Energy is automatically drawn to wherever it is most needed in the body, which is not always where a physical symptom is located; the healing may need to work on another level first, for example on an emotional blockage. Once this blockage is dissolved, harmony and health may return to the body.
You do not need to be unwell to receive a treatment. Reiki is beneficial at any time and promotes deep relaxation; inner peace; tranquillity; higher energy levels and strengthens the immune system. After a session, clients are often deeply relaxed and report excellent quality of sleep.
A lot of people lead busy and stressful lives, and Reiki is a great way of allowing you to let go and escape from the worries and pressures of everyday life. This enables you to create your own personal sacred healing space where you can truly be at one with yourself.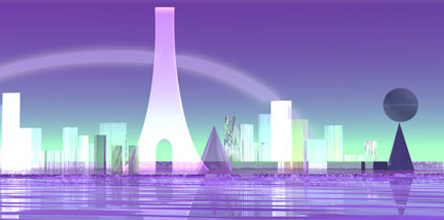 Bach Flower Remedies are licensed homeopathic medicines and have been used successfully worldwide for over 70 years. There are thirty-eight different plants and flowers in the Bach range, capable of treating the whole spectrum of human emotions. During a consultation, the remedies are chosen by discussing emotional outlook, personality and temperament, whilst ignoring the nature of any physical symptoms.
Appropriate remedies are selected and prepared in a bottle at the end of the session. This bottle lasts for about 3 weeks, when the next consultation is held; an advantage for busy people who find weekly sessions too time consuming. Location is not a problem either, as telephone consultations are available, with a small additional charge for packaging and postage of the bottle.
The root of any problems can be established by working through emotional layers, which is known as 'peeling the onion'. Imagine an onion and see each layer as an emotion. The outside layer is treated, dealing with the way you currently feel, then other layers are worked through, until the centre of the 'onion' is reached, where the true cause of your problem lies.
The remedies work gently but effectively helping to remove negative emotions, fears and unwanted states of mind from your system, and encouraging the restoration of inner harmony and peace of mind. When these qualities and your inner strength are increased, your body will be able to start its own natural healing process.
Reviews and Ratings
Having a treatment with Alison is a highly relaxing and uplifting experience. Alison is an excellent therapist - professional, caring and totally committed to her clients & wellbeing.
Alison - thank you for the wonderful therapy sessions over the past two years. As I've said before, I'd normally feel apprehensive about having Reiki, but with you I always feel confident and relaxed; not to mention the amazing healing experiences I have. The same goes for the Metamorphic Technique. After each session I find myself ready to curl up and drift off into a peaceful sleep. The next day I feel revitalised and much clearer - as if a heavy weight has been lifted.