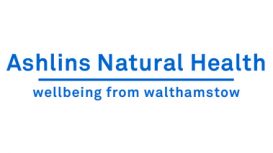 Our dream is to make known to everyone the great benefits that can come about through the use of natural medicine. Ashlins Natural Health has been helping people in Walthamstow discover Complementary Health and Natural Medicine since 1994.
But you don't have to be ill! Many complementary therapies are also well known for their preventive medicinal effects, for stress relief, relaxation, and for that great feeling of being pampered. Our story began in the early 80s, when faced with a long-term family illness, Ed Housden (Co-Founder) and his wife began to study allergies and sensitivities.
Eventually coming to realise the amazing importance of what we eat, all of the family changed to a wholefood diet and cut out foods each were sensitive to. To assist with sensitivity testing they joined one of the early Kinesiology muscle testing courses in January 1987.
---
Services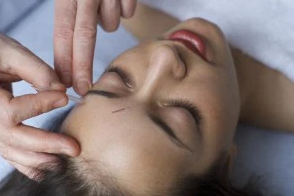 Acupuncture is a therapy widely known and used all over the world. It is used to address many conditions ranging from back pain to anxiety. Acupuncture may also be used to complement conventional medical treatments and when feeling generally unwell. Ultra fine (less than the width of a human hair) sterile, disposable needles are used to stimulate specific points which harmonise the body's vital energy or 'qi' .
Auricular Acupuncture:
Auricular acupuncture is one of the many micro systems acupuncture. Representations of the whole body are mirrored in the smaller parts; ears, scalp, hands, feet, etc. Each area contains information about the entire body. Inserting fine needles into the ear can access other parts of the body and activates the healing process in the main bioenergetic channels. Auricular acupuncture can reduce acute and chronic pain. It is used where appropriate during a full acupuncture session.
Cupping:
Cupping is the suction of the skin created by the vacuum of a glass cup in which the oxygen has been previously burnt. It is usually combined with Acupuncture, as they both follow Chinese Medicine principles and work on the meridians or energy channels. However due to its broad benefits, it is also used on its own.
This therapy can be used in different ways according to how the cups are applied on the skin, usually on the back. Static cupping is a process where the cups are placed on the skin and kept for a certain amount time. Sliding or gliding cupping is when the cups are moved around the area in a continuous motion. In a cupping massage either one or both methods are used according to the individual needs.
The suction or negative pressure of the skin is what makes cupping unique and very effective to relieve tension in the muscle tissue, invigorate blood flow in the area, release toxins and pull out pathogens. It is used where appropriate during a full acupuncture session. Odette offers 30 minutes cupping for £28.
Acupuncture and Massage Combination Therapy:
The combined treatment can be used to treat the same conditions that the Acupuncture treatment does. Even better, with the added feature of the massage it can be a very relaxing way to restore and bring the body back to balance.
However, a combined treatment of acupuncture and massage in a single session is a popular option to address chronic or acute pain and works particularly well in musculoskeletal conditions. It is also useful in the treatment of stress and stress related conditions.
Combined treatments consist of a back, neck and head massage (or the affected area) followed by an acupuncture treatment. When needed, muscle and tendon stretching techniques are applied.
Reviews and Ratings
I was suffering from stiff muscle and I have scoliosis. I saw Ivan for a deep tissue and sports injury massage. I believe the session has helped me but it's my first treatment so I'll need to see the benefits from the future sessions. Ivan is very professional and explained everything in detail during the massage.
I injured my back on a trampoline. I saw Ivan and the pain stopped, my body was relieved of all the tension built up around the injury. Ivan explained every step and procedure while he was massaging me. I would truly recommend him.
I had a massage with Mike today to help with my back and neck which were feeling tight. I feel much better now; less tension and much more relaxed. Mike is very friendly and I would recommend him to others.