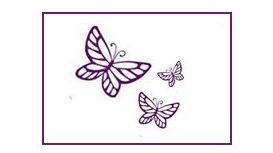 I am Complementary Therapist and I believe in a holistic approach to life and health. I offer a variety of treatments to help soothe and balance the mind, body and soul including Aromatherapy Massage, Deep Tissue Massage, Indian Head Massage, Pregnancy Massage, Reflexology, Reiki, Swedish Massage and Thai Foot Massage.
I treat each client as an individual, tailoring treatments on a person by person basis, making each experience unique. I believe in a holistic approach to health and well being, and feel your wellness is as important and your illness.
---
Reviews and Ratings
Having just recently retired I am absolutely delighted to have benefited from the expert treatments I have received from Becca. I have had an Indian Head Massage, Reflexology and a head and shoulders treatment all fantastic!!! Thank you so much and looking forward to our next meeting. Would recommend wholeheartedly!
Becca has a natural aptitude for healing, caring and helping others. Her outlook is always positive and she looks to make a positive change for others always.