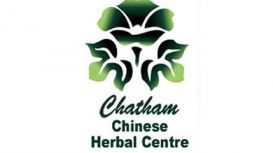 We would like to give an extra special thank you to all our customers for their continued trust and support for the past 12 years. We have been honoured by Medway Council as an ambassador for retail. We are the most established Chinese medicine centre in the Medway area with over 12 years honest and devoted service to local people. Our medical centre based in the Pentagon Shopping Centre, offers excellent quality as well as a competitive and affordable professional service.
The centre has had a huge impact on local people who use our valuable service. Over the time we have been able to return them to a good state of health, and now they enjoy a full life with health and well being. As a centre we specialise in the diagnosis and treatment of conditions that have not responded well to conventional or other alternative treatments.
---
Reviews and Ratings
I have had a bad back for over 12 years. But after treatment here I can say that my back is finally fixed and I am no longer in pain for the first time in all these years.
 The treatment I received was the only thing that has ever worked, do not hesitate to try.
I found the treatment beneficial, before the treatment I walked around in pain in my leg and in discomfort, after six treatments the pain has now gone it is a joy to walk again. Thank you.
Excellent service & great care taken. Dr Sun has been treating me for many years & I go back to him every time for weekly or monthly sessions. It's a truly relaxing atmosphere. I'm currently being treated for chronic neck pain & sinusitis & I'm moving, sleeping & breathing easier.