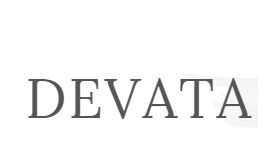 Devata is the premiere holistic wellbeing centre in Portadown, providing a tranquil setting on the outskirts of town, just beside Craigavon Hospital.
Serving women and men who want to take a more holistic approach to their wellbeing through massage, reflexology, relaxation treatments and organic facial and body treatments.
Devata is also known across Northern Ireland as the place to go if you are trying to get pregnant, or already pregnant, as it offers a unique range of natural fertility and pregnancy treatments.
---
Services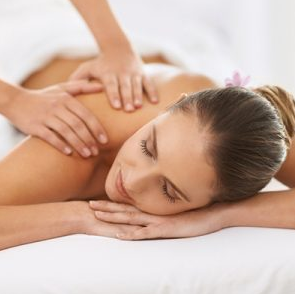 Devata Signature Massage:
Our unique blend of Swedish massage and Balinese massage to ease muscle tension and relieve aches will leave you feeling completely relaxed and looser. You chose the time of the massage, and where on the body you would like focus on, and we will create the ultimate massage experience just for you.
Hot Stone Massage:
This massage uses Voya Angelicus Serratus Seaweed Oil, which contains 2lbs of seaweed of every bottle, making it highly detoxifying and therapeutic for muscle aches and pains. The heat of the stones soothes the muscles while releasing the precious seaweed extracts into the body. The hot stones are then deeply massaged into the body to relieve muscle aches and trapped tension. A totally detoxifying and nourishing body treatment.
Hot Herbal Compress Massage:
Warm, nourishing compresses filled with coconut and spices are pummelled over the body. Nourishing, strengthening and rejuvenating, this treatment is great for stiff joints, inflamed muscles and general relaxation. 30 mins: £35 , 60 mins: £55.
Traditional Balinese:
The Balinese feel that in order to have true relaxation there must be a good flow of blood and throughout your system. It is believed that when the blood and oxygen are flowing freely then the qi, or energy, will flow freely too. The massage begins focusing on the qi by using light stretching and acupressure along the energy lines. Balinese massage uses a combination techniques, most of which are long, slow and deep. A totally relaxing experience. 75mins: £50.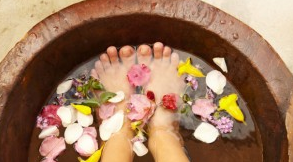 Reflexology is the technique of applying gentle pressure to the reflexes on the feet in order to promote relaxation, improve mood, aid sleep, help relieve tension and improve a sense of wellbeing.
The most de-stressing holistic therapy out there! If you need to relax and bring about balance and wellbeing contact us today to book your Reflexology session.
Reviews and Ratings
We do not have any reviews about Devata: Massage, Holistic, Beauty available right now.