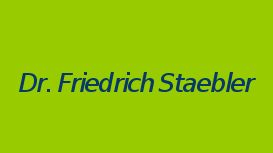 The body is a miraculous mechanism. Its proper functioning, or health in other words, relies on the interplay of opposing forces, which need to exist in a balance of harmony.
This is true on all levels. Whether it is our heart, expanding and contracting like a pump to supply the body with fresh blood, the lungs doing a similar thing breathing in oxygen and breathing out carbon dioxide, or our muscles showing the right amount of tension, neither too contracted (hypertonic) nor too lax (hypotonic).
Our stomach and digestive system require exact amounts of acid and digestive enzymes, in order to properly digest food, neither too much nor too little. Our thyroid glands have to produce the correct amounts of thyroxin, the hormone which fuels and warms the body metabolism. Our immune system, in order to recognise an intruder like a germ, a foreign protein or a tumour cell, has to produce the correct amount of response, not too much and not too little.
All our body systems work in this way, from the minute level of cellular metabolism to the visible functioning of our organs described above. This interplay of opposing forces has been described with different terms, according to the medical system or culture. In Western medicine and naturopathy the term homeostasis is used, in Chinese medicine the opposing forces are described in terms of Yin and Yang.
The body always strives towards achieving perfect harmony. It has inbuilt sensors and a complicated system of glands which are regulated by the so-called autonomic nerve system. This biofeedback mechanism seems to know at all times what correct level of homeostasis is required.
Integrated medical health care, and complementary treatments like acupuncture and Chinese herbal medicine aim to use these inbuilt biofeedback mechanisms to help the body to achieve harmony; they help the body, or the person, to help themselves.
---
Services

What is acupuncture?
Acupuncture is a system of healing which has been practised in China and other Eastern countries for thousands of years. Although often described as a means of pain relief, it is in fact used to treat people with a wide range of illnesses. These might include anxiety states, arthritis, asthma, back pain, cancer, chronic fatigue syndrome, circulatory problems, coughs, colds, depression, digestive disorders, facial paralysis, fibrositis, high blood pressure, HIV and HepB+C, indeterminate aches and pains, infertility, menstrual problems, migraines, rheumatism, sciatica, sleep problems, skin conditions or ulcers.
Acupuncture is a safe treatment for all. It has proved to be effective in pregnancy management and for the relief of pain in childbirth. Acupuncture is also helpful for people trying to overcome addictions such as those related to smoking, alcohol, food or drugs.
Some people may have acupuncture as a preventive measure to strengthen their constitution, or because they feel unwell in themselves without being "ill" in a Western sense. It can also be used alongside conventional medicine in the treatment of both acute and chronic diseases.
However, it is important for me to point out that the above said is not a proven fact and not a claim I am making, but rather my opinion, since neither the CAP (Committee of Advertising Practice) nor the ASA (Advertising Standards Authority) have so far accepted that there is sufficient evidence that acupuncture works in such situations.
A few words about its traditional roots: According to traditional Chinese philosophy, our health is dependent on the body's motivating life force energy, known as Qi, which moves in a smooth and balanced way through a series of channels beneath the skin, and deeper inside the body. Health is the state of perfect harmony of the Qi, and when Qi becomes unbalanced, illness results. The flow of Qi can be disturbed by many factors. These include emotional states such as anxiety, stress, anger, fear or grief, hereditary factors, poor diet, weather conditions, infections, toxic substances and traumas.
Reviews and Ratings
We do not have any reviews about Dr Friedrich Staebler available right now.