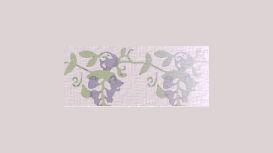 Ealing Acupuncture and Shiatsu Clinic offers Chinese herbal medicine, Shiatsu massage and acupuncture in Ealing, West London. In my practice, I take appointments for only one person at a time. In the case of acupuncture, I do not leave my patients alone with needles left in them, as is done in most practices. This is because I would like to give maximum care and attention to my patients.
We normally associate acupuncture with needles, but acupuncture in Chinese literally means "needles and moxa". Moxa is dried medicinal herb, Artemisia or magwort, which are burnt and used as a source of heat. Shiatsu is a Japanese massage technique based on Chinese medicine theory.
Su Wen, an ancient Chinese medical text, describes different types of treatment; Surgery in the East, needles in South, herbal medicine in West, moxa treatment in North and massage in the Central part of China. It suggests there is an integration of these branches of medicine, each with their own advantages. In this clinic, this integrated approach of Chinese medicine is fundamental.
Therefore, a combination of the above methods could be tailored depending on your condition and constitution. But which type of therapy you would like to have is equally important. We can discuss together what would be the best option for you. After all, you can have Shiatsu only if you wish.
---
Services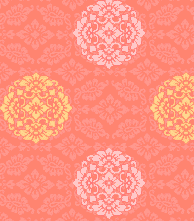 Shiatsu is a Japanese massage technique that applies pressure to particular points or sections of the body, using thumbs, palms or elbows. Although pressure is the main method, sometimes shaking, stretching, rubbing or tapping stimulate the body in a variety of ways, providing warmth and comfort altogether. As shiatsu has some meditative aspects deriving from self-healing exercises that coordinate breathing, the mind and body (like Qi Gong), visualization and sensing also constitute the shiatsu technique.
When there is a symptom, reactions normally appear on the surface of the body as a different sensation or sensitivity, which some people find it hard to describe. They are not necessarily located in the affected area, but in other parts of the body, which often coincide with "points" along the related meridians. This is why shiatsu is more effective when the whole body is considered and, in this regard, it is similar to acupuncture.
However, one of the advantages of shiatsu is its mobility and flexibility. Its non-static approach allows to control the muscle tension, which changes according to the posture, and tackles the problem in a different way from acupuncture. It is said that touch is the root of all traditional therapies. In fact, many people receive shiatsu as a means of relaxation. Perhaps it is this comfort that people most enjoy.
Reviews and Ratings
We do not have any reviews about Ealing Acupuncture & Shiatsu Clinic available right now.