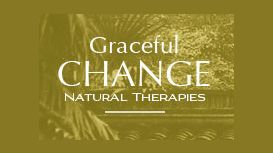 It is a real privilege to do what I do and my work blends a unique understanding of mind and body from modern Western cognitive research in my hypnotherapy practice, and traditional Eastern philosophy and acupuncture energy theory. I have trained in the UK and China to bring a simple, practical and effective way of helping people to greater health and happiness.
Published by Hay House in August 2013, I am also the author of Smiling the Moon, a fable about life revealed through the bond formed between a runaway boy and a wise and powerful shaman. The original intention was to write a self-help book based around the insights gained through my practice over the years, however the image of the main characters kept coming to mind - 'insisting' on being written down - and so I followed the intuition and thankfully a popular novel is the result.
---
Reviews and Ratings
Working with Tom has made me able to fully realise my own potential and help me see the way forward to a much brighter future than I had envisaged before our chats.
Working with Tom is a very rewarding experience; he has given me a clearer understanding of what makes me the person I am, enabling me to find and address hidden aspects of myself that were holding me back… I'm going to continue working with Tom as I believe he can enrich other areas of my life.