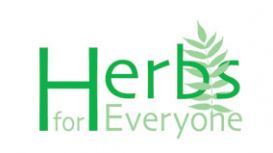 We are a Herbal Medicine Practice dedicated to finding the right herbal remedies for medical disorders.
Our unique practice offers:
A free of charge consultation (by appointment only).
Remedies tailored to your personal needs.
Advice given free of charge.
Home visits available.
Herbs for your pets and animals.
Remedies can be posted direct to you.
Anyone can use herbal medicine and alternative therapies. Any remedies Herbs for Everyone offer will take into consideration any orthodox remedies you may be taking.
---
Products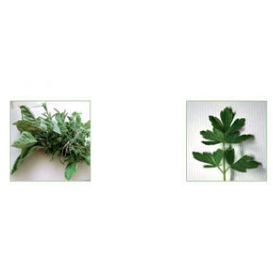 All Herbal remedies are made from the finest ingredients and are freshly made to order on the premises. We have a vast array of herbs in stock, if you would like more information on our range of herbs and their uses please come and visit the practice or call us.
Jamaican Dogwood (Piscidia erythrina): Insomnia, nervous irritability, antispasmodic.
Panax Ginseng (Xi Yang She): Asthenia (frequent sense of chill in warm room), prevents hyperglycemia, good in early stages of insulin resistant diabetes.
Rhubarb Root (Rheum Palmatum): Colitis, chronic constipation, dyspepsia, acid indigestion.
Skullcap (Scutellaria):Herpes, nerve pain, cardiopathies.
Dandelion (Taraxacum): Water retention, skin problems.
Marshmallow (Althea Officinalis): Dryness of the mouth and throat, head cold, hoarseness, laryngitis.
Bearberry (Arctostaphylos Uva Ursi): Cystitis, nephritis, ureteralgia.
Barberry (Berberis Vulgaris): Preventative for stones, eczema, psoriasis, recuperative, dyspepsia from fats, allergies in general.
Hawthorn (Crataegus Oxycantha): Angina pectoris, constant guarding against pain, arteriosclerosis.
Calendula (Calendula Officinalis): Vasoneurosis of the skin, acute local abscesses, herpes simplex with bacterial infection, skin ulcers.
Wild Yam (Dioscorea Villosa): Antispasmodic, pain from renal bladder and colic, miscarriage, morning sickness.
Ginkgo (Ginkgo Biloba): Arteriosclerosis, dizziness in aged, general tonic.
Devil's Claw (Harpagophytum Procumbens): Rheumatism, arthritis, osteoarthritis, gout.
Hyssop (Hyssopus): Abrasions with bruises (topically), muscular pains.
Chamomile (Matricaria Recutita): Insomnia with indigestion, general anesthetic, eczema, hair tonic, colic in infants, fever in infants, teething in infants.
Passion Flower (Passiflora Incarnata): Antispasmodic, for long term use in asthma, muscle relaxant, hypertension, delirium tremens, epilepsy, PMS, colic and cough in infants.
Damiana (Turnera Diffusa): Excellent strengthening remedy for the nervous system, aphrodisiac, strengthens the males reproductive system.
Meadowsweet (Filipendula Ulmaria): Excess acidity, heartburn, gastritis, pain relief of a rheumatic nature.
Cramp Bark (Viburnum Opulus): Muscular cramps, painful periods, protection from threatened miscarriage.
Cleavers (Galium Aparine): Tonic for lymphatic system, swollen glands, tumours.
Reviews and Ratings
Dear Mr Bidzinski, I wanted to write to you to say thank you so much for your wonderful treatment and support over the last 2 years. I was really ill when I first contacted you. I thought I would never regain my health again. You explained what treatment I needed and I am now feeling as good as I was before my illness, thanks to you. You are wonderful and I will never be able to thank you enough for what you have been able to do for me.