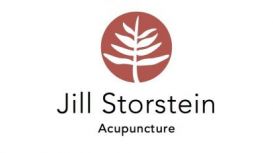 I am a fully qualified acupuncturist practicing traditional Chinese style acupuncture and auricular therapy (European ear acupuncture) in Aberfeldy and Edinburgh. The traditional Chinese philosophy of health is based on the central tenet that a natural balance is key to optimal health.
I use acupuncture, massage and other traditional Chinese medicine techniques to help restore this balance and bring the patient back to health. I believe that we should be empowered to take charge of our own health to optimize wellbeing and as such lifestyle, nutrition and dietary advice will often form part of the treatment.
I am interested treating all conditions. Some examples of conditions patients have come to see me for help with include musculoskeletal pain, stress symptoms, anxiety, insomnia, long term chronic conditions such as ME/CFS, digestive issues, fertility support, menopausal symptoms and menstrual difficulties.
---
Services

What is Acupuncture and what is it used for?
Acupuncture is a type of treatment that works with the body to correct imbalances, illness and injury. Traditional acupuncture has its own diagnostic framework for understanding imbalances in health. It is a framework that can be applied widely to any symptom or condition. The World Health Organisation has a long list of diseases and conditions that can be treated with acupuncture.
The British Acupuncture Council also has a series of Fact Sheets about the use of acupuncture for a spectrum of conditions including: anxiety, chronic pain, migraines, Irritable Bowel Syndrome, stress, Infertility and ART.
Acupuncture is the careful insertion of very fine, sterile, single use needles into the skin to points of the body selected according to your symptoms and diagnosis. Other techniques may also be used such as massage or moxabustion (moxa). Moxa is the burning of a herb compressed into a roll or little cones and held over particular parts of body for therapeutic warming.
To help form the diagnosis and your personal treatment plan, your therapist may: ask a range of questions; feel your pulse; look at your tongue
Acupuncture is a branch of Chinese medicine and has evolved over thousands of years. Its transmission to the West began gradually in the 16th century but it was only in the middle of the last century that it really became established here. Today in the West, practitioners and researchers frequently combine the Eastern principles and Western understanding of ill-health to develop an integrated mode of treatment.
Reviews and Ratings
We do not have any reviews about Jill Storstein Acupuncture available right now.