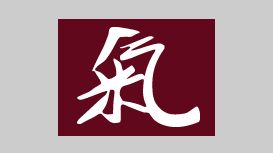 Our mission is to provide the highest quality care in Traditional Chinese Medicine for the integration of body, mind and spirit, combining a flexible approach with friendly, approachable service. We strive to empower patients with education to promote their longevity and well-being.
We're very proud of our facilities and welcome the opportunity to show visitors around and tell them a bit more about what makes Ming Chen Clinics so special. So if you have a specific query or would just like to find out more, please get in touch or come along to the centre to see for yourself. Plus, please remember - you don't have to be unwell to benefit from the services Ming Chen Clinics has on offer.
We have a range of complementary and alternative therapies available. We have a particular interest in 'prevention' and early detection strategies.
---
Services

The Pain Clinic specialises in the treatment and management of any painful conditions primarily through the use of acupuncture, massage and related therapies. At Pain Clinic, you will receive full assessment and possible pain management, together with advice on living a fuller life in spite of pain.
Conditions we can help:
Low Back Pain and Sciatica.
Neck pain.
Shoulder.
Pain after surgery.
Pain after spinal surgery.
Hip and knee pain.
Pelvic pain.
Refractory angina.
Cancer pain.
Treatments Offered: Acupuncture, herbal remedies, acupressure massage.
Sports Injuries:
Our Sports Injury Clinic is dedicated to the prevention, diagnosis, treatment and rehabilitation of Sports Injuries and musculoskeletal problems. We take the same dynamic approach to benefit all individuals including recreational athletes and the non-exercising individual
We experience a wide and varied patient demographic: from the Olympic athlete to recreational golfer; from the city worker to industrial athlete; from the perpetually active teenager to retiree.
Sports injuries are commonly caused by overuse, direct impact, or the application of force that is greater than the body part can structurally withstand. An injury that occurs as a direct result of some sudden event, such as a sprained knee caused by twisting awkwardly, is known as an acute injury. In contrast, an injury that is caused by overusing the same muscle group or joints is known as a chronic injury.

At our Women's Well-being Clinic, we are here for help and advice on women's health issues including PMS, Menopause, Fibroids, Endometriosis, PCOS, Infertility, heavy, painful or irregular Periods and more.
Fertility:
At our Fertility Clinic, our aim is to offer advice, guidance and treatment using Chinese herbal medicine and acupuncture to individuals or couples who would like to increase their chances for a natural conception and pregnancy and to offer supportive treatment for couples undergoing assisted reproduction.
Whatever your age or background, we are here to help. We frequently work with couples using assisted conception techniques such as IVF and ICSI, as well as couples in their late 30's and 40's, providing support and information, with the goal of improving the general health of both partners.
We work closely together with you to give you the best chance of conceiving, having a healthy pregnancy, healthy baby and being healthy parents!
Reviews and Ratings
We do not have any reviews about Ming Chen Clinics available right now.