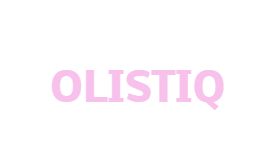 I had a sudden bout of pain in my feet, which was a working vortex in rage, until it reached a point whereby leaving me unable to stand nor walk. It took me from swaying back and forth through conventional routes and trying whatever I could to be pain free and resolve the issue at hand. Everything became impossible and unsuccessful, whereby leaving me with surgery as the only option. It was at this point that I turned to Reiki and studied it to the highest level in order to facilitate my healing and pain. The training that I had was not only theory based, however, was much more concentrated on practical experience. This was incredibly thorough, with daily "hands on" case studies. I had to complete a very lengthy and very thorough 8 month spiritual development course in order to achieve and qualify as a Master Reiki Practitioner. This training helped me to facilitate my growth, skills and experience.
---
Reviews and Ratings
The only way to describe this process, well is to try it for yourself! I was sceptical, however, as I was trying to overcome the loss of my Mother, I needed something to help me emotionally cope, so I thought I'd give reiki a try. Though I didn't feel anything, I was in a deep sleep and incredibly relaxed. After a few sessions, I noticed I started becoming positive and small changes were noticed by others around me. I am so grateful to the Practitioner, and I'm continuing with the sessions, and looking forward to the future!
Work overload left me fustrated, deflated and fed-up. I had a session to help with de-stressing. Felt deeply relaxed and incredibly tired, which I have been told was a shift of energies. The next morning I was buzzing for a week! When I speak to the practitioner, I feel energised and motivated to go and do something - she's my personal coach!