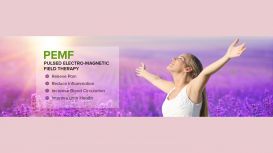 We offer a natural solution and drug free way to tackle: Chronic pain, osteo-arthritis, fibromyalgia, pre and post op, stroke, sleep disorder, osteoporosis, depression and anxiety, migraine, restless leg syndrome, diabetes and much much more.
Pulsed Electromagnetic Fields produce and bring a healthy energy charge into the interior of the cell behind the cell membrane that raises cellular energy (potential) so the cell can heal itself faster. While many technologies can affect the interstitial fluids, pemf can influence and charge the interior parts of the cell including the nuclease and the mitochondria.
PEMF is also for Professional and Armature sports people to improve sports performance and fitness. Increase energy, Reduce inflammation, Improve uptake of nutrients, speed up recovery time and improve tissue repair.
---
Products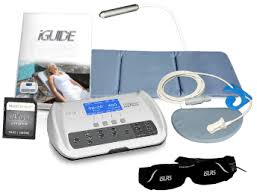 Range between £2934.00 - £4090
As a globally organized company with swiss origin, we develop and distribute innovative products worldwide in the field of complementary and alternative medicine and in recent years we have specialized particularly in bionic solutions. Bionics is concerned with deciphering "inventions of active nature" and how to innovatively implement these inventions in modern technologies.
Low-energy frequencies and intensities in the electromagnetic spectrum of the geomagnetic field and the ionosphere serve as a natural model for the technical implementation. Our product range focuses on integrated wellness & health care for in-home use utilizing pulsed magnetic field therapy (PEMF) / magnetic resonance stimulation.
Reviews and Ratings
We do not have any reviews about PEMF Heath & Wellness Centre available right now.