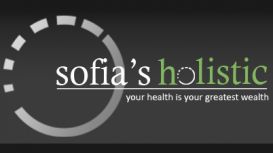 I believe that everyone needs relaxation, moments of reflection & balance in there lives to get in touch with their deepest selves and experience wellbeing that lies within. Over the years I have gained skills in many areas of the health industry; as a fitness instructor, holistic therapist & lecturer for both colleges & private sector. I have also expanded my knowledge in nutrition, stress management & many more health related areas.
I feel fortunate to be involved in an industry that constantly fills me with enthusiasm & with my devotion & commitment I hope to bring better health to peoples lives. My passion for health & wellbeing is ongoing and has helped develop my business positively.
---
Services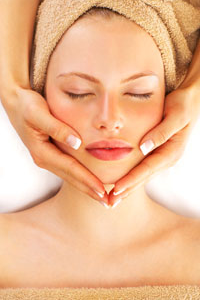 Aromatherapy:
Essential oils are used to promote health & wellbeing to the mind & body. The oils are blended to suit each individuals needs helping a whole range of physical & psychological complaints. A deeply relaxing treatment. (1hour £33).
Reflexology:
Based on the principle that there are reflex points on the feet that correspond to every part of the human body. By working these reflexes it stimulates the bodies own healing process to ease tension & eliminate toxins throughout the body leaving you feeling rebalanced. (1hour £33).
Hopi Ear Candles:
This works as a clearance therapy & can be used for many problems relating to the ears & head. This technique removes excessive ear wax, soothes irritations in the ears & sinuses. It also helps to relieve congestion with colds, flu & headaches. (45mins £25).
Fingerlift Facial Massage:
Light, uplifting facial to increase the youthful look of the skin. By stimulating the circulation this will improve the tone & texture of the skin. This treatment includes cleanse, tone, mask & light massage to the décolletage, neck & face.(1hour £35).
Sport Massage:
This treatment will enhance your sports training and performance, prepare for an event, speed up your recovery after exercise, promote injury healing & release muscular tension or pain. (30mins £18, 1hour £33).
Stress Buster:
Concentrates on the neck & shoulders. Muscle tension in the shoulders & neck restricts the blood supply to the brain making it hard to think clearly. This technique will leave you feeling revitalised. (20mins £13).
Indian Head Massage:
Combining a Stress Buster (explained above) with added pressure point techniques to the scalp. This helps distribute oxygen & nutrients to the upper body promoting good hair growth & relieving tension headaches. (45mins £25).
Hot Stone Massage:
Smooth water-heated basalt stones are applied to key points on the body, relaxing the muscles & releasing stored tension. The stones & hands are used to massage the body creating a more intense, relaxing treatment. (1hour £33, 1.1/2hours £50).
Advance Body Massage:
Advanced massage combines a variety of massage methods including neuromuscular work, acupressure points and mobility exercises for joints and muscles. This will help alleviate aches & stiffness in tired muscles & improve muscle tone, posture & flexibility. (1 1/2hours £50, 1hour £33, 30min £18).
Lymphatic Drainage Massage (LDM):
LDM is a delicate form of massage that stimulates the body's lymphatic system; this improves the metabolism, helps the body to eliminate waste, excess fluid & Provides a boost to the immune system. (1hour £33).
Reviews and Ratings
Lovely course. Really, really enjoyed it – its been one of the most enjoyable courses I've done. You are so enthusiastic and passionate about massage and that comes through in your teaching.
Excellent tuition, Sofia is very thorough and taught in a manner that made everything easy to remember, could not recommend highly enough. Sofia was very patient.
Sofia was an excellent tutor with very thorough practical skills. She was very approachable and easily understood.