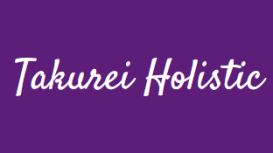 I started working with Complementary Therapies in 1998 when I suffered from poor health and depression myself and just kept on adding more and more …… I absolutely love my job and find a great deal of pleasure in making a difference in people's lives by utilising the therapies that worked for me!!
I've always been fascinated by the mind and how we can create our own happiness and success in life simply by thinking in a different way ….. so I use Hypnotherapy, Cognitive Behavioural Therapy, the Emotional Freedom Technique and Neurolinguistic Programming to assist my clients with a wide variety of personal issues and anxieties / fears as well as for boosting Fertility, and dealing with issues relating to Infertility and Birthing.
Energy work has also played a big part in my life and peace of mind over the years and so I offer Reiki healing sessions as well as Usui Reiki and Karuna Reiki from Level 1 right through to the Teaching Level.
Some clients go on to learn Reiki so that they can continue working on themselves … obviously more cost-effective in the long term. as well as working on their family.
Some people learn Reiki for their own personal self-development and healing, whereas others decide to go on to practise as Therapists themselves.
I offer Therapies on their own or as Combined sessions to act as Stressbusters or to assist you to make the necessary changes required to empower you to let go of the past and change your life !!
---
Services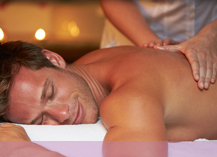 Aromatherapy Massage:
Essential oils are blended to promote physical and emotional relaxation and well-being. They are absorbed through the skin to promote healing and a deep state of relaxation.
Reflexology:
Specific pressure techniques are used to detect and release imbalances and blockages to restore the flow of energy. Ideal for maintaining good health, problems with Reproductive and Digestive systems.. and also for sheer relaxation.
I also use Reflexology with the Hypno-band Programme to encourage weight-loss when there is a problem with bloating, gassiness and other digestive problems.
Head, neck and shoulder Massage:
A stimulating yet relaxing massage on the head, neck and shoulders ( face optional) to relieve tension and promote a sense of well-being … lying down on a couch using essential oils and focusing on specific problem areas.
Reiki and Karuna Reiki:
Reiki is a Japanese hands-on relaxation and healing technique that induces a deep state of relaxation. Studies have shown that an hour of Reiki is the equivalent of 3-4 hours of deep sleep and it is in this deeply relaxed state that our body heals and repairs itself.
Ideal for sheer relaxation , emotional and physical issues however best results are more noticeable with regular sessions. Karuna Reiki works on a deeper level.
I also teach regular Reiki and Karuna workshops to enable clients to use Reiki on themselves and their families.
Stressbusters:
Stressbusters are a combination of 2 different therapies …… either a Body therapy such as Back, neck, shoulder and scalp massage with Reiki or Reflexology and Reiki …… or a Mind therapy such as CBT and Reiki or Hypnotherapy.
They are designed to illicit a deep state of relaxation or allow the client to have a talking session to work through personal issues then Reiki to release on an emotional and energetic level.
Reviews and Ratings
I thoroughly enjoyed doing my Reiki 1 with Karen. The personal attention on the day made it really special, and she continues to be totally thoughtful and supportive in my reiki journey.
Hi Karen, my experiences have been with doing reiki 1 is a greater understanding of our spirituality. You explained things in a very easy way that I constantly want more reiki input all the time. I love the way that you are so good at keeping in touch after our attunement and are always there to answer our questions or problems. I feel more in tune and understand myself better than I ever have and I am not so quick to judge others. Reiki love is a wonderful thing - Thank you Karen for being there!