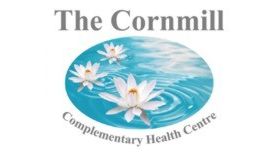 Opened in February 1999 the Cornmill has an established reputation as a centre of excellence in a wide range of complementary health therapies. The complexity of your problems can be helped with one of our professional therapists offering an individual approach.
We have a specialised team who are dedicated to their work. We are conveniently located in East Grinstead town centre. Please call us today. Cash or cheques only accepted.
The Cornmill currently has the only Float room in mid-Sussex. Floating provides a peaceful solution for anyone seeking relaxation and inner harmony; it has physical and emotional benefits, and a series of floats can help relieve stresses and strains from everyday living. Floating can significantly speed up recovery from sports injuries and also helps aches and pains in pregnancy. Recommended by Pregnancy and Birth Magazine. Floating also has many other benefits.
---
Services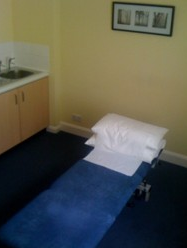 We welcome new practitioners to the Cornmill Complementary Health Centre. We provide reception and appointment services. We have treatment rooms available for rent in East Grinstead, Sussex.
The Clinic has 4 rooms available to rent on a 4 hourly session or hourly basis. Practitioners are encouraged to promote themselves and bring their own patients to add to the ones generated by the clinic. Treatment couches, pillows, couch covers and couch rolls are provided. Practitioner supplies own towels and oils.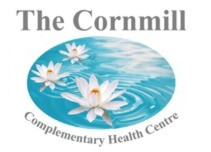 Acupuncture is an ancient Chinese method of healing which requires placing fine needles on specific points along the meridian pathways affecting vital energy, known as Qi, restoring balanced health and harmony. Acupuncture is known to release endorphins and other helpful chemical substances, therefore it is a natural healing method. It is used for many emotional and physical imbalances in the body and is also used as a preventative medicine.
Emotions have long thought to be at the root of many diseases and conditions. In Chinese Medicine, the 5 cardinal emotions or 5 element phases of Joy, Anger, Worry, Grief and Fear are thought to be primary causes of diseases. Strengthening the Liver for example has the effect of reducing Anger, the Liver's associated emotion. Some of the Conditions that the treatment can benefit include: Restoring the immune system, Back Pain, IBS, Parkinson's Disease, Respiratory Conditions, Migraines, Frozen Shoulder, Tennis Elbow, Sciatica, Insomnia, Diabetes, Gout, Stress and Menstrual problems.
Chinese Herbal medicine dates back many thousands of years. It involves the use of natural plants and minerals. Each has its own specific characteristics and particular medicinal use for treating diseases, to rectify the imbalance of the Yin and Yang and to strengthen the immune system. Herbal medicine can be used on its own or in conjunction with Acupuncture, together this is referred to as Traditional Chinese Medicine.
Various herbs are combined to each person's individual needs and requirements. A consultation is necessary before herbs are administered. Some of the conditions that Chinese Herbal Medicine can benefit are: Skin problems, Sinus, Constipation, Asthma and also to aid circulation.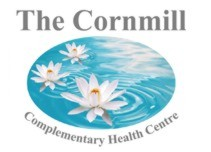 Combines the senses of smell and touch to provide a therapeutic treatment. Massage is the ultimate feel good therapy and when combined with aromatic oils, the healing effect is more profound.
The benefits of this treatment include reducing anxiety and stress, relieving muscular tension, stimulating circulation, boosting the immune system, insomnia, depression and many more.
Reviews and Ratings
We do not have any reviews about The Cornmill Complementary Health available right now.