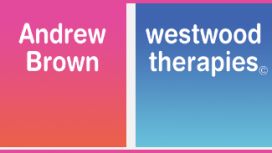 Muscle Spasm/Cramp and associated tension - most of us have at one time or another experienced the uncomfortable sensation of a muscle spasm, often occurring in the neck and shoulders and the back it usually comes on as a result of doing the most simple of movements day in and day out such as working at a computer or driving the car, or bending down to pick up something from the floor.
Simple cramps or spasms can be managed by initiating reciprocal inhibition - positioning the muscle attachments closer together and then contracting the agonist/opposite muscle - firm pressure is then applied to the belly of the muscle and across the tendon attachments.
Essential oils will help to reduce muscle spasm helping to calm the nerve impulses causing the muscle to contract. Once the spasm has subsided the muscle is lengthened slowly.

---
Services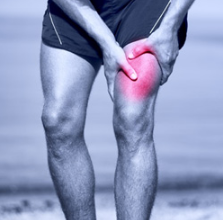 1. How can Sports Massage Therapy help me?
The focus of Sports Massage Therapy is on the prevention of injury by easing out areas of restriction across the body before they have chance to take hold and reduce mobility. This is done through regular massage treatment. Also supporting the management of an injury when that occurs to help the athlete return to their sport. I work and have worked with a range of athletes including... triathletes, runners, golfers, horse riders, footballers, rugby players, bodybuilders, MMA fighters, wrestlers, archers, surfers.
2. How does Sports Massage Therapy Differ from other types of massage?
Sports Massage Therapy is focused on supporting the athlete as part of their sports regime what ever that may be. Typically Sports Massage Therapy can be broken down into pre-event, inter-event, post event treatment. Pre-event can be providing massage therapy to improve performance and reduce injury risk in the days and weeks leading up to a specific event such as a 10K run or a horse riding event.
Inter-event is the use of Sport Massage Therapy during a sporting event for example helping an athlete with a muscle strain. Post event can be straight after the event or in the days and weeks following an event where an athlete needs support in recovery from an injury. I also provide specific remedial exercises as part of the treatment plan.
3. Sports Massage Therapy has many benefits...
Improves Posture...lengthening shortened muscles; restoring strength and tone back to overstretched and weak muscles promoting musculoskeletal equilibrium.
Reduction of pain and dysfunction in muscle and joints...helps you move with greater ease.
Promotes greater Active Range Of Movement and control allowing greater enjoyment your sport, helping improve performance.
Follows a structured and clinically reasoned Short-Term and Long-Term treatment plan approach with goal oriented outcome as it's focus.
4. What happens during a session?
During the first appointment a thorough consultation and assessment are undertaken from which a focused treatment plan is created. The treatment plan uses a short-term and long-term treatment plan approach. (for the first appointment please bring a pair of shorts and ladies a vest top). The consultation involves taking a detailed history followed by an assessment using Range Of Motion testing, palpation etc. The hands on part of the treatment applies a series of techniques according to the nature of the presenting issue.
5. How many sessions will I need & how long are treatments?
A lot of athletes use sports massage regularly to ease out areas of restriction in the body before they have chance to take hold and restrict movement. This is a preventative approach. This can be anywhere from weekly or more in the run up to an event...or less frequently when doing normal training. Others choose to use sports massage to help manage injuries as they arise such as a hamstring strain ...which could mean having a course of 4 x 45 minute treatments over a period of 3 weeks.
Reviews and Ratings
We do not have any reviews about Westwoodtherapies available right now.