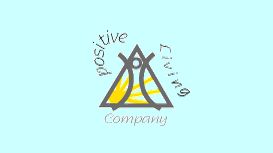 A visit to the Positive Living Centre gives a welcome space in a busy day. Situated just off the High Street in Midsomer Norton, you walk through a beautiful secret garden and enter reception, where you will receive a warm welcome, giving you a relaxed experience even before the treatment starts.
An ever-increasing problem in our fast-pace world is stress and helping to eliminate this is a growing area of our work. Our contact with companies, schools, and colleges has proven to be of real benefit to employers and their employees.
The Positive Living School of Natural Therapies is also based at the Centre and organises workshops, for general interest or as continuing professional development and therapy training.
---
Services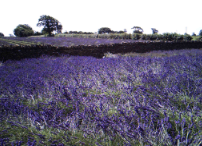 Aromatherapy treats the whole person, which assists the body's natural ability to balance, regulate and maintain itself. Aromatherpists use essential oils from natural plants and trees with a medium of a carrier oil to help each person reach homeostasis.
The use of essential oils and therapeutic carrier oils during an Aromatherapy treatment works incredibly well together to enhance the physical massage and help work on the emotional level aswell. By combining individually chosen and blended essential oils with a massage at each treatment Aromatherapy addresses each client more effectively.
Aromatherapy can be experienced as either a full body or back, neck and shoulders treatment, The full body Aromatherapy includes a short facial massage and the combination of beautiful aromas and a massage work so well together, to relax, rebalance and leave you feeling really fantastic.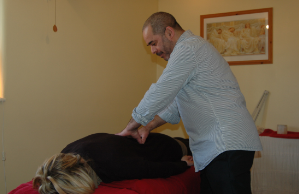 The Bowen technique was developed in Australia, in the 1950's by self-taught osteopath, Tom Bowen. By 1974 Tom was treating 13,000 people a year including local sportsmen, people with work related injuries and a free clinic for disabled children.
Bowen Technique is a positive touch therapy, using fingers or thumbs to make a series of precise, rolling type moves over the muscle, tendons and ligament. Bowen treats the body as a whole, working not only on muscle but the nervous and lymphatic systems. It is a relaxing and non- invasive treatment that is suitable for adults and children, from newborn babies, the elderly to manual workers and sportsmen.
Each treatment is tailored to suit the symptoms presented by the client. Areas of the body that Bowen moves are used on include the back, neck, throat, hamstrings, calf muscles, ankles, Achilles tendons, knees, face, pelvis/hip, coccyx, chest/breast.
Initial consultations and 1st treatments last 60- 90 minutes, subsequent treatments last between 45-60 minutes and are performed through light clothing, or directly on skin. During treatment there are short breaks that allow the body to respond to treatment and make the subtle changes and adjustments needed to re-balance the body. To receive the most benefit from Bowen Technique it is recommended that clients do not mix this therapy with others for at least 5 days after treatment.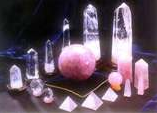 Gemstones and crystals have been used over many thousands of years to help promote balance and well – being. The qualities of crystals have been highly prized by priests, shamans, healers and bishops, who have both worn them and used them in rituals and ceremonies.
Crystals are made up of a wide variety of minerals, the building blocks of mankind and it is thought that these minerals can help restore balance to our lives. By restoring balance the crystals can help the body to feel more in balance.
As yet science has not discovered exactly what is happening in a crystal healing, but that does not diminish the benefits many people derive from this wonderfully relaxing therapy. Why not try it for yourself and see just how this treatment can help you!
Reviews and Ratings
Hot Stones is the best massage I have had. I am so relaxed I go to sleep. I have also had Reflexology, which was very good. The Centre is very clean and the staff are very friendly. I love going – it is the only time I get to relax.
I am having Sports Massage on my back, neck and shoulders about once a month with Lesley. Since coming everything has improved so much. It is such a pleasure to come here and it is an hour of 'me' time. Everyone is so friendly and welcoming. It's such a calm and serene place. Excellent!